Members of the Surf Mexico special operations team PMOS – Punta Mita Ocean Sports, guided legendary surf pioneer Laird Hamilton and Chuck Glynn to Foil surf some outer breaks in Punta Mita last week.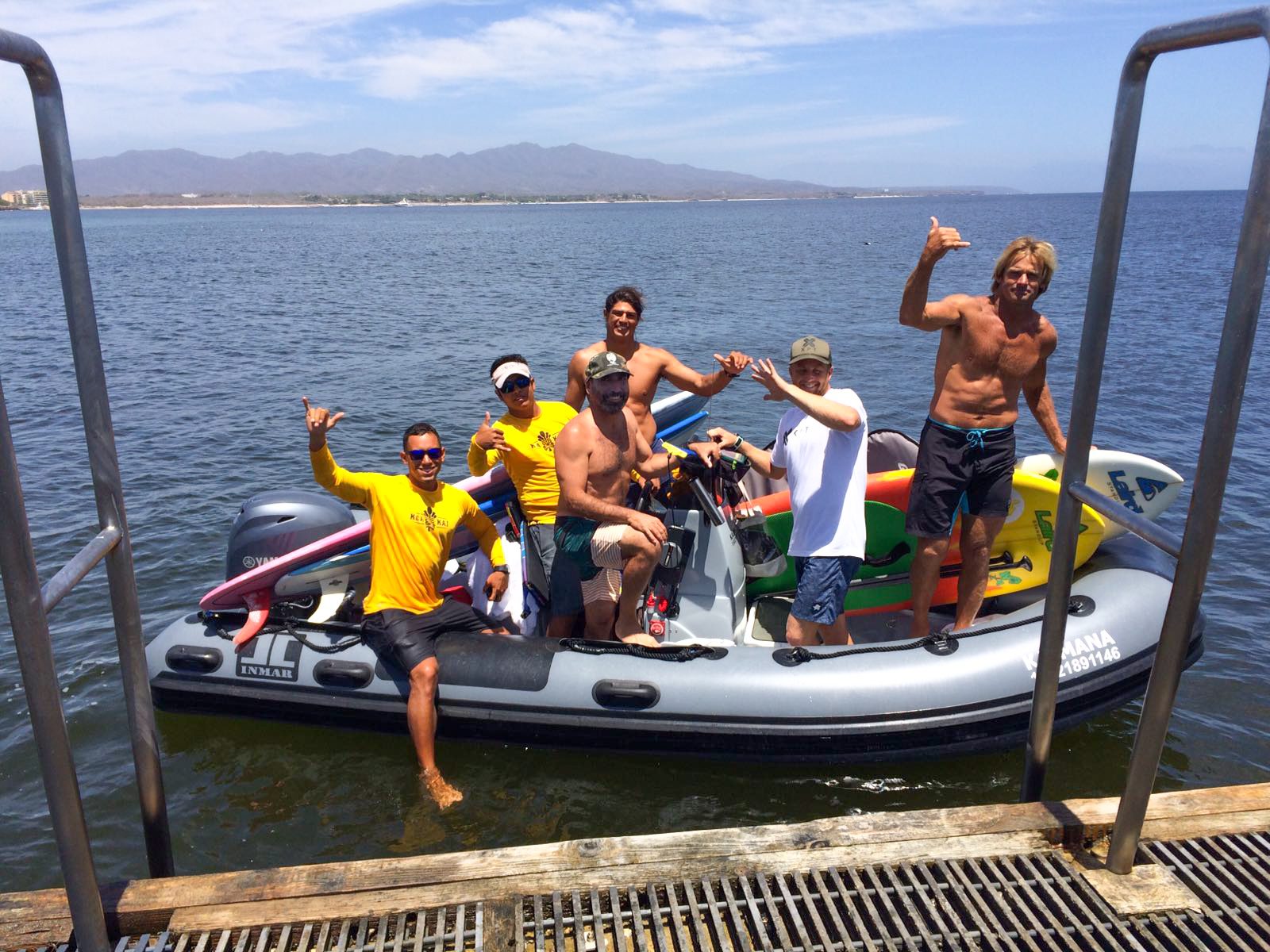 After paddling in to a few waves Laird commented that Punta Mita was a paradise for foils with some of the longest ground swell waves he has seen… Obviously getting the crew exited about the potential in Punta Mita, knowing that the Go Foil – Lairds Foil of choice, is arriving to Surf Mexico next week, after an 8 month wait for the highly demanded foils.  The anticipation is at this point "uncontainable" for the crew to get their Foil on… and Laird with his enthusiasm and pointers got the team off to a great start.
Laird scores the longest Foil ride in Nayarit, possibly in Mexico! on the Go Foil in Punta Mita…
Fernando Stalla and Horacio Garcia escorted Laird and Chuck in the Kaimana, Punta Mita Ocean Sports water taxi, picking them up at the Playa Fortuna beach club pier, and showing them around the playground of Punta Mita.
Laird was in the area for an XPT Training seminar, which Surf Mexico was providing water safety and support, check back for more news and pics on the XPT training in Punta Mita…
We look forward to hosting Laird and team again soon in Punta Mita.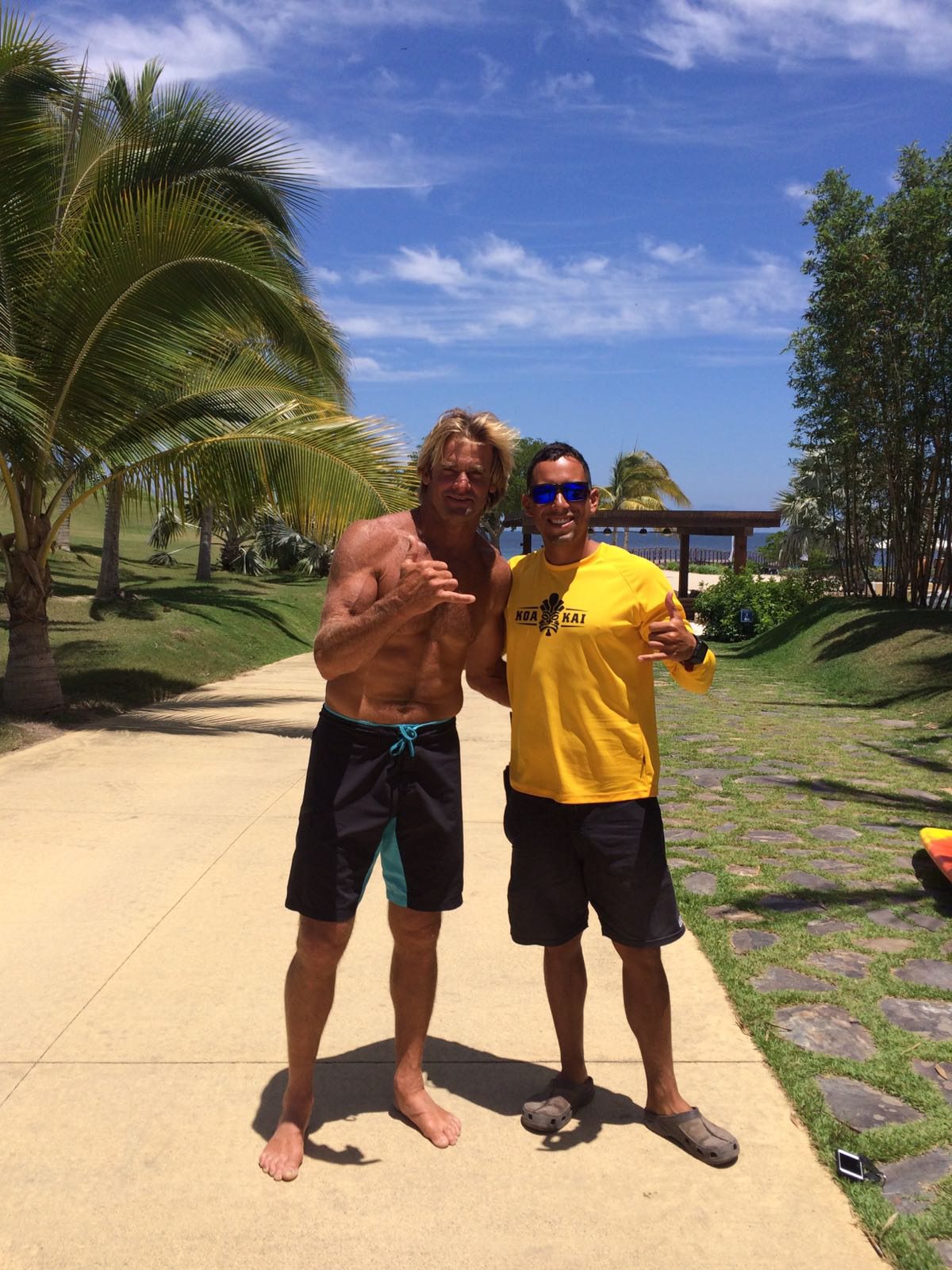 Gerardo Villasenor of Punta Mita Ocean Sports throws down a Shaka with Laird Hamilton at the Playa Fortuna Beach Club in Punta Mita..
For more info Go Foil availability call Surf Mexico at 01800 000 SURF  or 329 298 5055 and ask for Adam.