Introducing
The LIFT3 eFoil
When you drop into that perfect turn, hovering above water on the foil, completely one with the board, experiencing flight… you'll remember that moment for the rest of your life.
RIDE TIME
Up to 100 minutes
MAX SPEED
>30 mph
The LIFT3
Fly on Water
The fastest, most durable, longest lasting eFoil experience.
Not to mention, a completely customizable lineup of foil hardware, trusted by the best names in surf when they attempt the feats that define their legacies
Pick Your Board
Four New Sizes
The Lift3 boards feature an updated shape for increased maneuverability and ease of use. Combined with the upgraded construction, the new sizes reduce weight and increase toughness making the Lift3 boards the lightest and strongest eFoil options on the market.
What is an eFoil?
Technical Anatomy
The eFoil uses an advanced lithium-ion battery to power a silent electric motor that's mounted on an all-carbon-fiber hydrofoil.
Controlled by a wireless Bluetooth hand controller, it allows you to ride for up to 100 minutes on a two hour charge.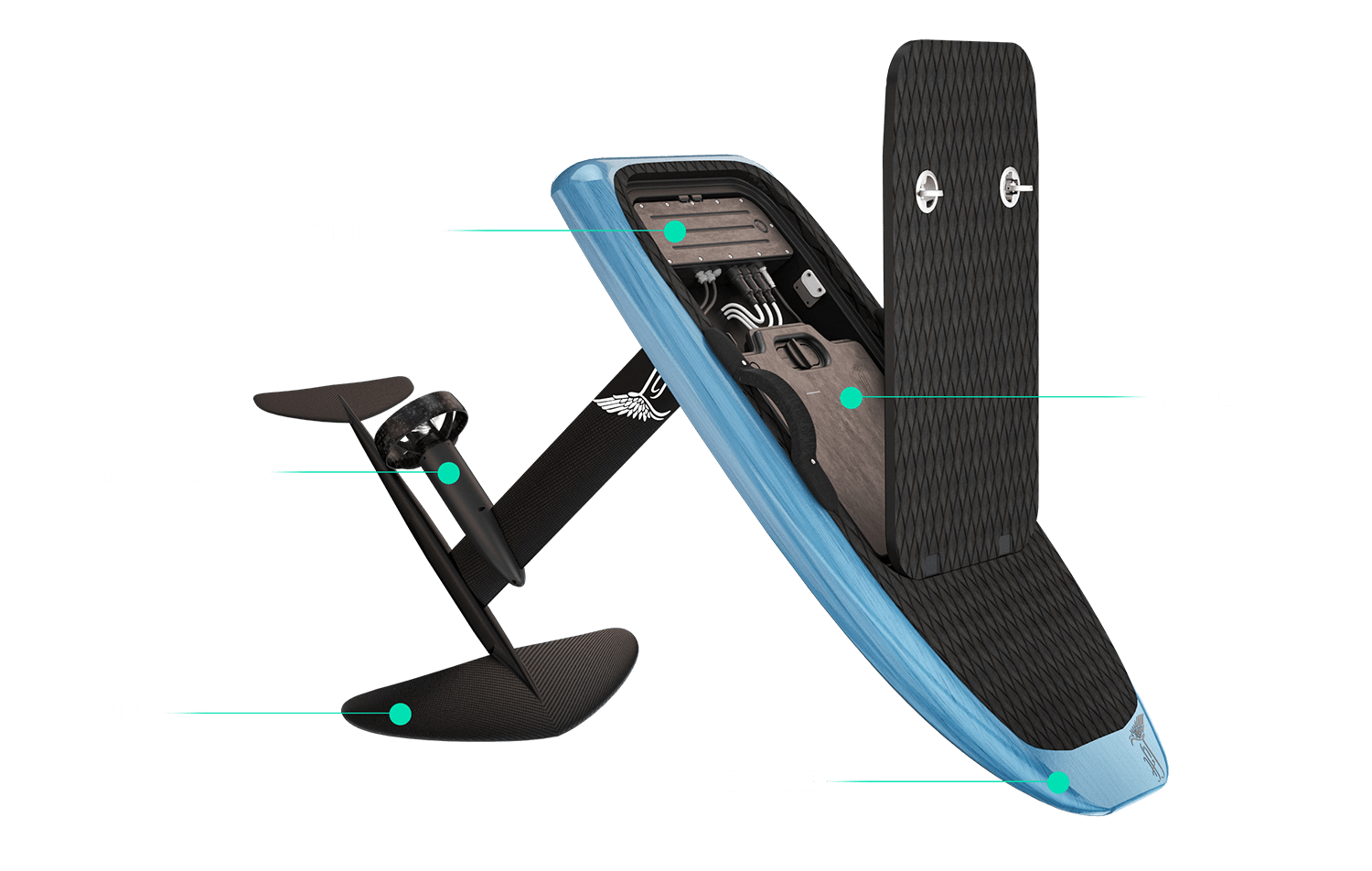 The Propulsion
Lift Foils Technology
Motors
Lift 3's brushless motors are designed and manufactured by the absolute best engineers in the industry. We have achieved what no competitor has and created a proprietary, maintenance free, direct drive motor–free of cumbersome gears.
The LIFT3 eFoil motor is extremely efficient and quiet through the water and it packs enough power to pull two riders at the same time.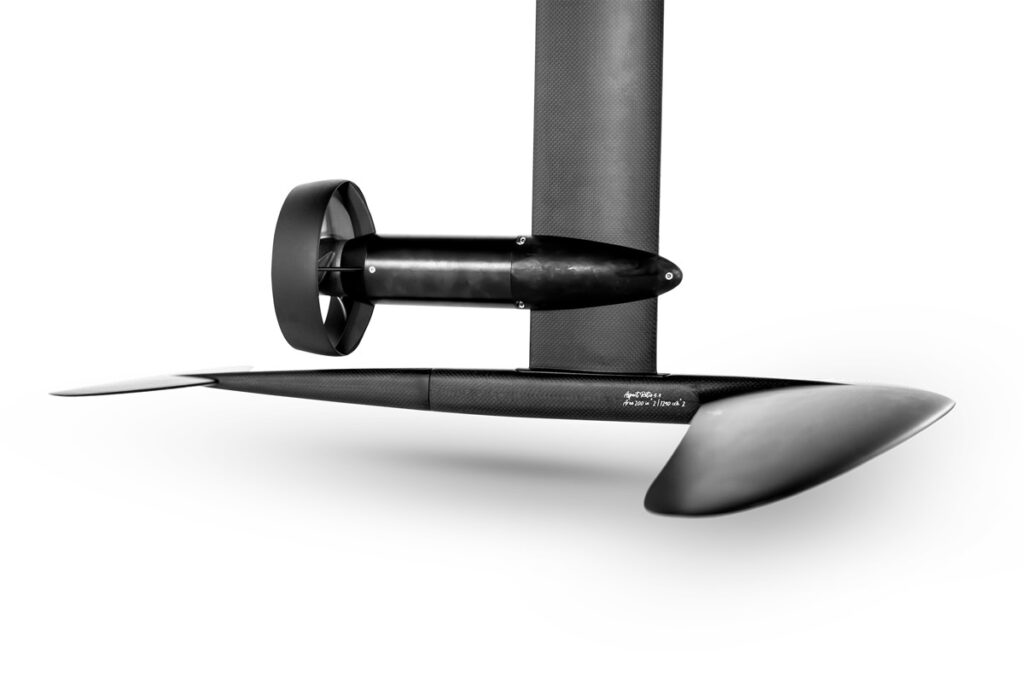 Propellers
The LIFT3 propellers are precision machined out of a solid block of aluminum. We hand polish and balance each prop to perfection before finishing with a hard anodization.
Lift's propellers are where the "rubber meets the road", engineers will recognize that they are a work of art, and riders will appreciate that they extremely reliable.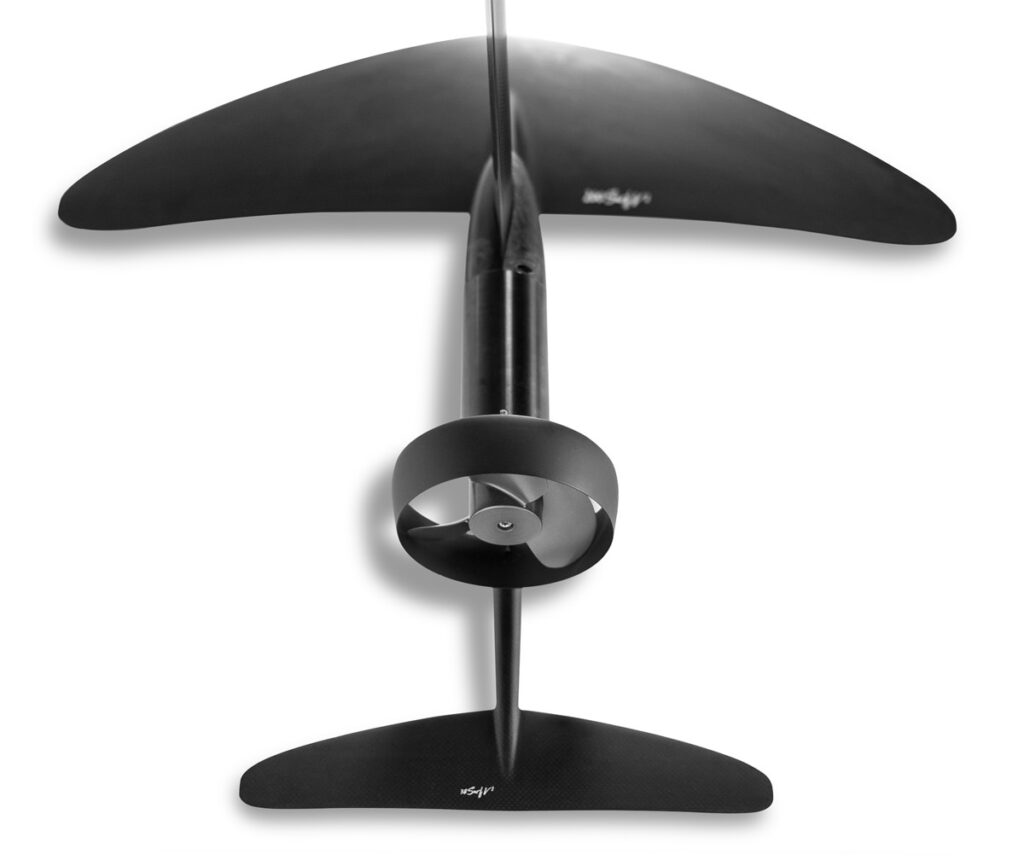 Nozzle
Our protective nozzle has been redefined this year to not only offer safety and peace of mind to the rider, but improved hydrodynamics and added stability to the overall ride.
With this new propulsion setup, Lift truly offers an experience like none other.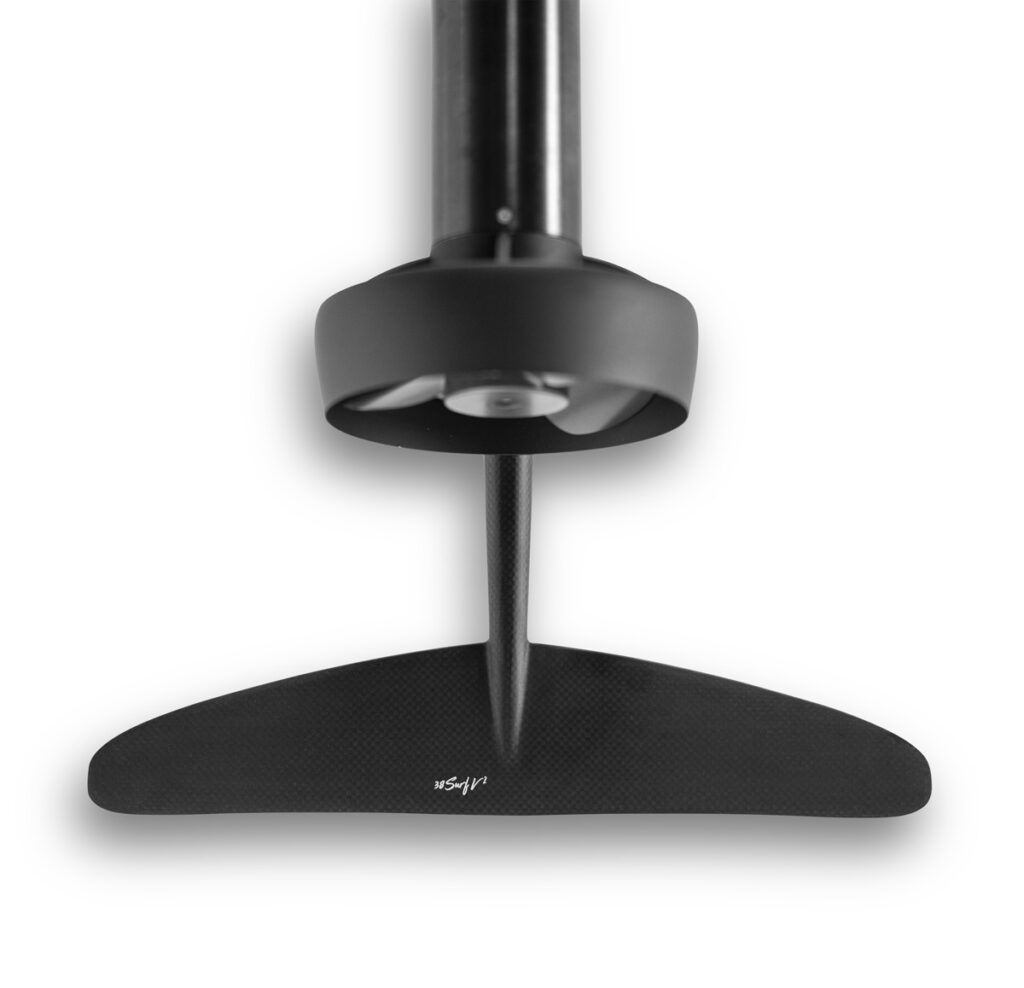 Our Materials & Process
Lift Foils Technology
Lift eFoils are built in highly refined steel tools used to forge carbon fiber parts at extreme temperatures and heat, the same process used to create materials for race cars. We are the only eFoil company to use such advanced practices.
The results? A unique marbled carbon fiber that is lighter and stronger than our previous models, and the lightest eFoils on the market today.
Not to mention, they look incredible.
All New Shape
Lift Foils Technology
We redesigned our edges and water release points for a smooth and stable ride on the water, making it easier for any rider to get started on a smaller size board.
The result; a board that offers the best combination of stability and performance, and a ton of fun.
Controller
Lift Foils Technology
An ergonomic, waterproof bluetooth controller that easily shows battery life, and allows you to swap quickly and intuitively between a multitude of speed and performance settings.
Want to stop while on board? Just release the trigger. For added safety, as soon as the controller hits the water or if the board tilts past 45 degrees, the propulsion automatically stops.
Customize Your Ride
Tailored Fit
Wings attach to the eFoil mast, and the shape of the wing changes the eFoil riding experience to offer a wide range of options for effectiveness, stability, and performance.
Lift put 10 years of hydrofoil and wing design to use in creating a wide selection of dynamic wings for all types of eFoil experiences.
These include nine wing front options and four wing backs, offering the ultimate mix-and-match selection of options and customizations to eFoil owners.