Surf Mexico joins first annual Nayarit Ocean Festival
Surf Mexico joins first annual Nayarit Ocean Festival and announces SUP Polo, Starship Racing, Sprint Racing and more family fun… Save the date June 26, 2016!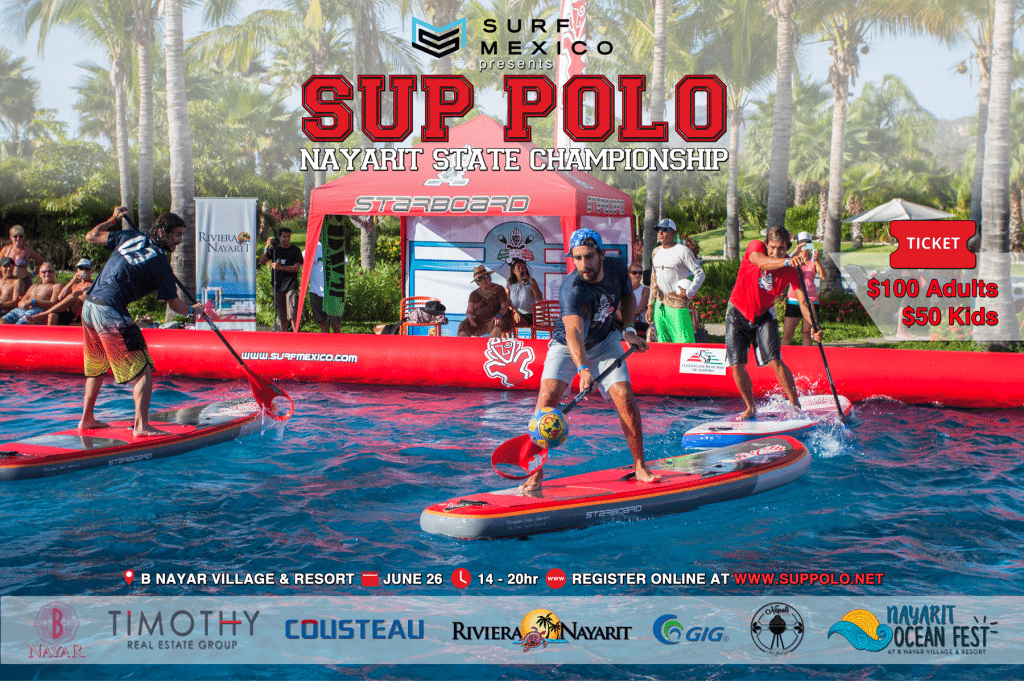 The Team at Surf Mexico is proud to announce their collaboration with Timothy Real Estate Group to bring the Nayarit Ocean Fest to the B Nayar Village and Resort June 26th 2016.
With Surf Mexico's participation the event is sure to be action packed and super fun for kids and adults of all ages and ability levels.
Some of the events that Surf Mexico will be coordinating will be:
SUP POLO – Nayarit State Championships
Winner will be invited to compete in National Championships early next year – to be announced
Check video –>
STARSHIP RACING
You may have seen this exciting dynamic at one of our events this year – from the Starship downwinder to the Starship Relay.. We will open the event with the Starship Downwinder from the La Cruz Marina – limited to 4 teams of 8 people, first to register will get the spots. Team must consist of the following  – One kiteboarder with kite, one GOPRO camera person and 3 paddlers.
Check this video to see exactly how it works –>
SPRINT RACING
For all ages and abilities, we are going to set up a drag racing course in the protected beach of B Nayar and race 200 meter sprint and crown the fastest paddler on the Bay!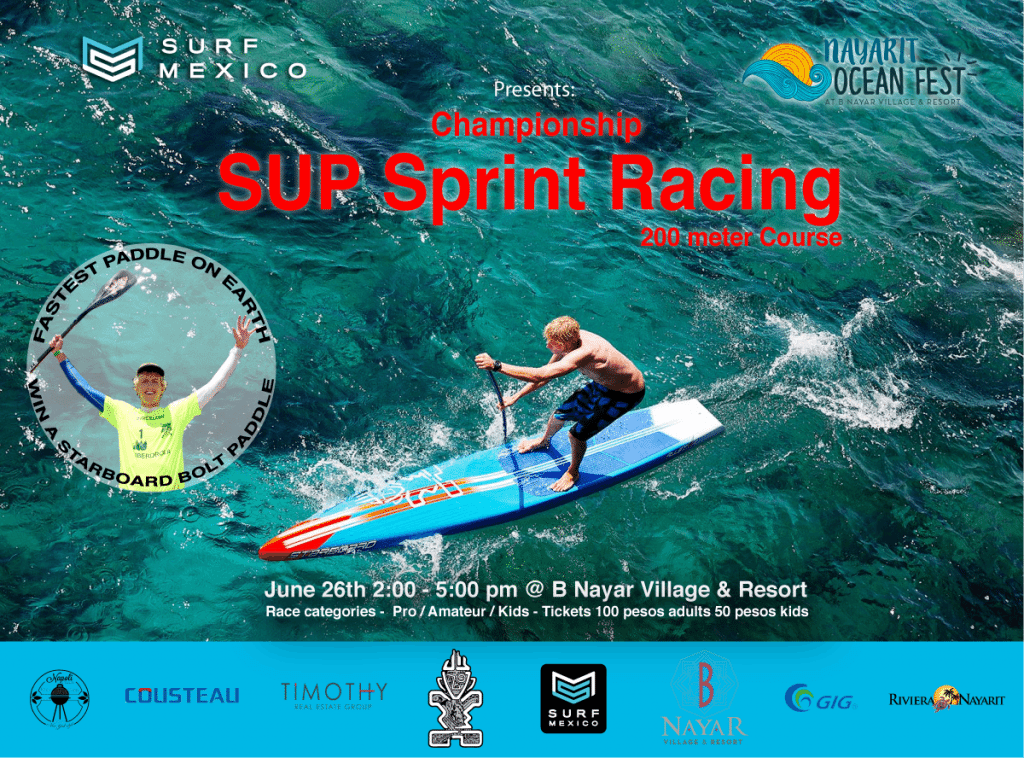 SUP CLINICS
Dave Jianu is our special guest professional distance paddler who will be on hand sharing his expertise in a SUP Clinic for the whole family.
*Dave is a two-time team Canada member at the ISA World SUP and Paddleboard Championships. He's also logged five crossings from Nanaimo to Vancouver, both SUP and prone, including the fastest documented time*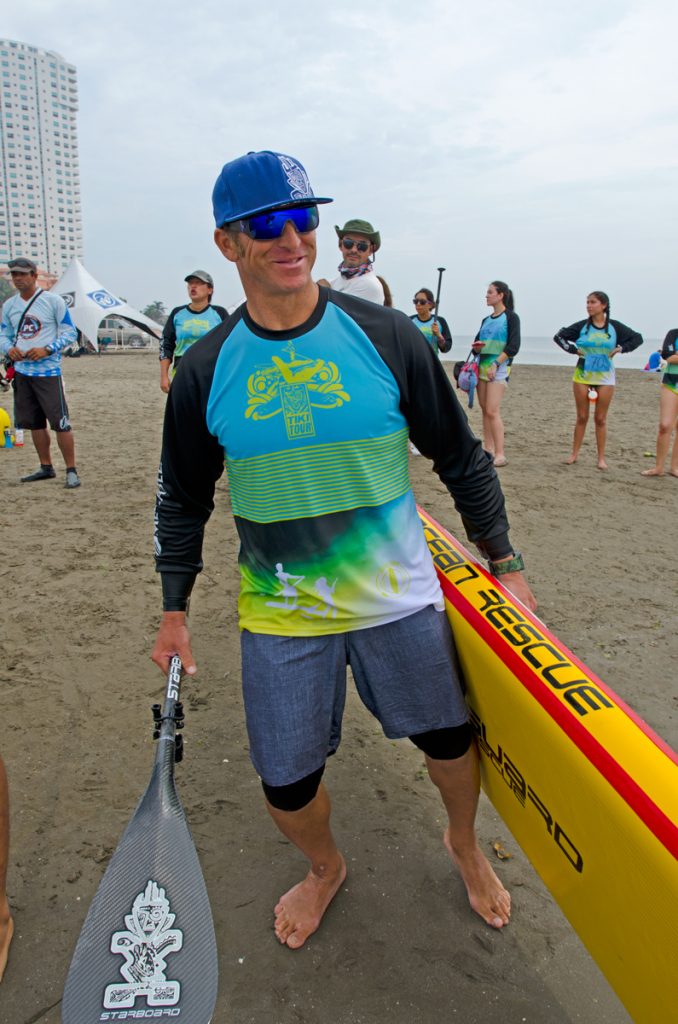 KITE SURFING BIG AIR
This is for the crowds, watch as local kite boarders jump into the clouds to see who can take the trophy for the biggest air!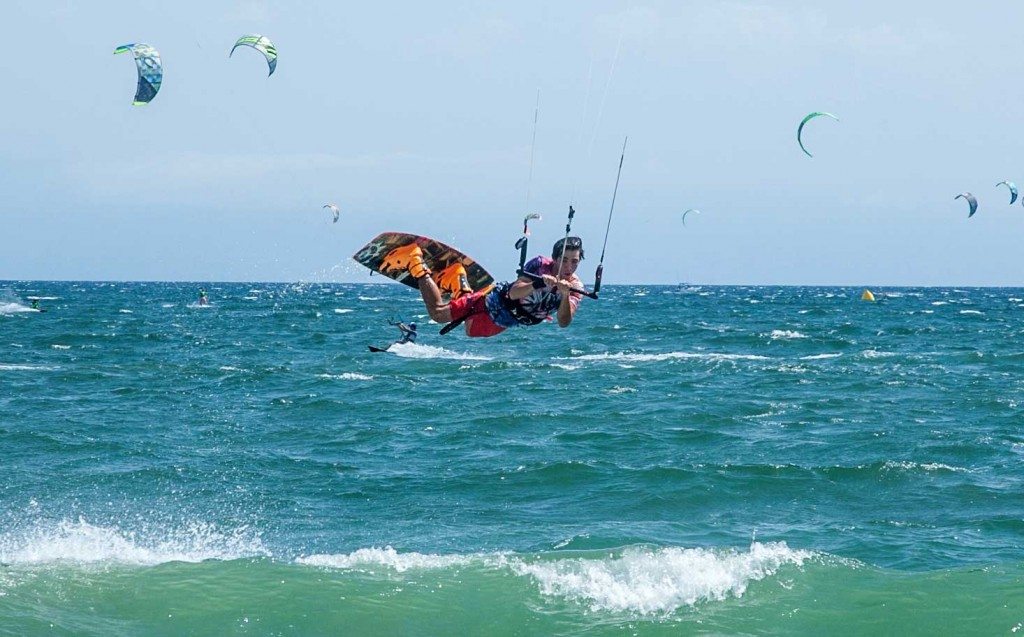 … and many more family fun activities, food, arts entertainment and educational booths so come and join us! Get your tickets at Surf Mexico Today!