The Bucerias Classic 2015 was the grand opening for SUP Polo in Mexico. It was the first time in History this new sport was played on Mexican soil. It proved to be a great warm up for the SUP Polo world games the following weekend at La Tranquila Resort.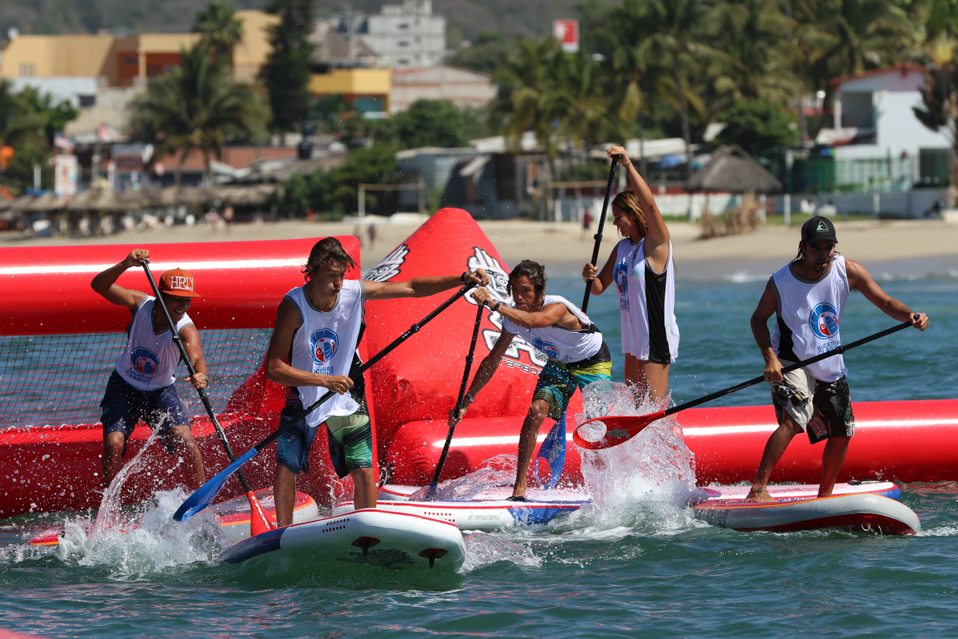 The Bucerias Classic is a great event that gets together families and water sports enthusiast for Stand Up Paddle racing, Windsurfing and Kite surf racing, and now SUP Polo!
Tuvimos competencias de Windsurf, Stand up paddle, Kiteboarding y, por primera vez en México, introdujimos el SUP Polo, un deporte que combina el Water Polo y el Stand Up Paddle.
Lo que se intenta con el Bucerías Classic, también conocido como "Battle at Bucerias", es atraer a los mejores atletas del estado de Nayarit y Jalisco, para así poder aprovechar todo lo que la Bahía de Banderas nos ofrece, como también lograr una convivencia de ambiente totalmente familiar.
La playa de Bucerías es uno de los puntos con mejores condiciones de viento en el país para la práctica de deportes de viento, es por eso que el evento se realiza en esta zona.
Check out the photo gallery of the Bucerias Classic 2015..