The PRO SAYULITA SUP OPEN 2023 event, which took place in the picturesque town of Sayulita, was an exceptional showcase of athletic prowess, fun competition, and exemplary sportsmanship. 
Our Surf Mexico team was thrilled to witness the outstanding performance of our talented team riders, Sofia Finer and Mila Finer, who both emerged as champions in their respective categories.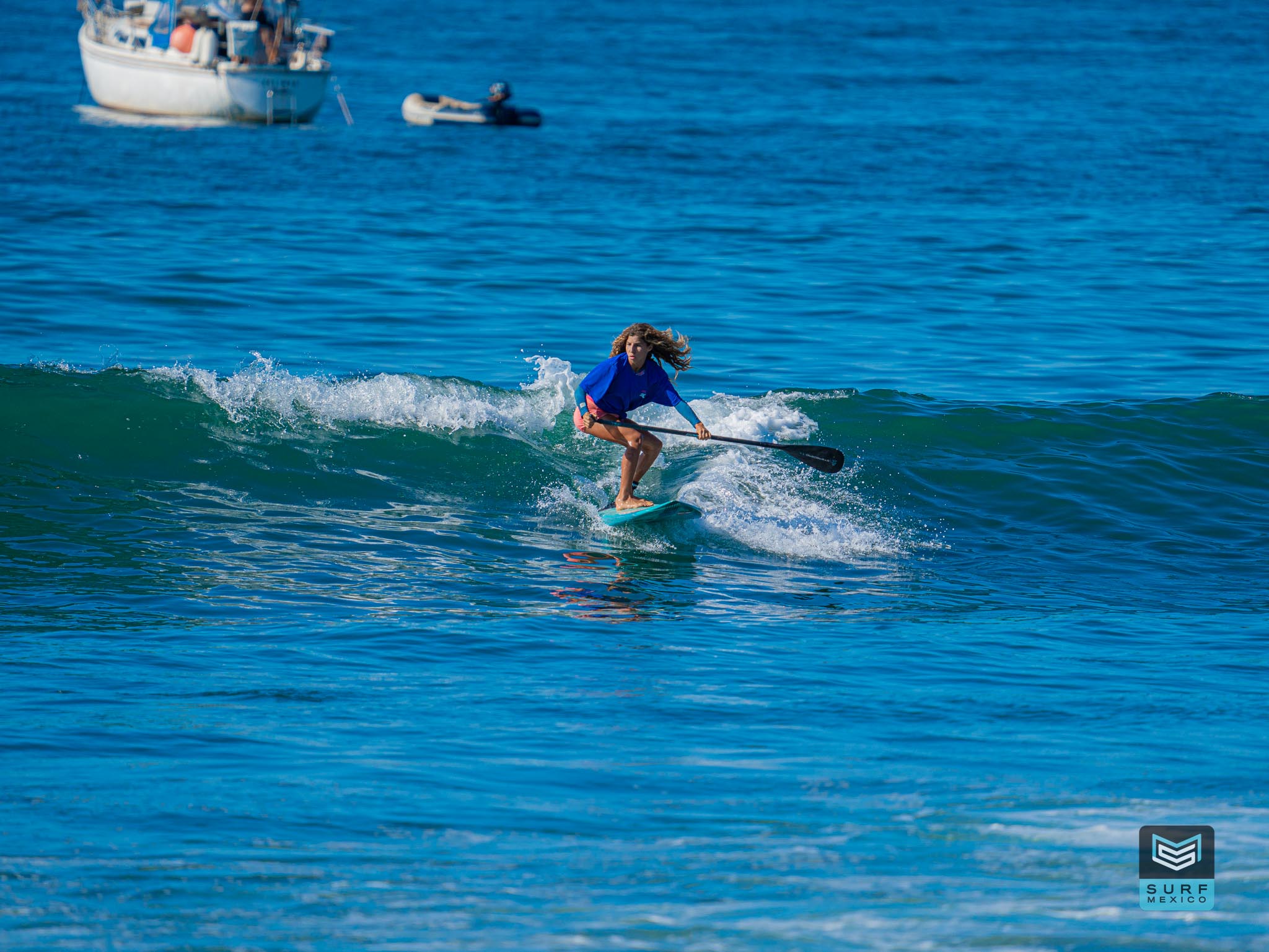 14-year-old Sofia earned a stunning victory by securing first place in Women Jr Technical Race and Women Jr long-distance, as well as a commendable 4th place in Women Open Surf. In addition, she helped the Surf Mexico Team secure first place in the super fun Starship World Championship.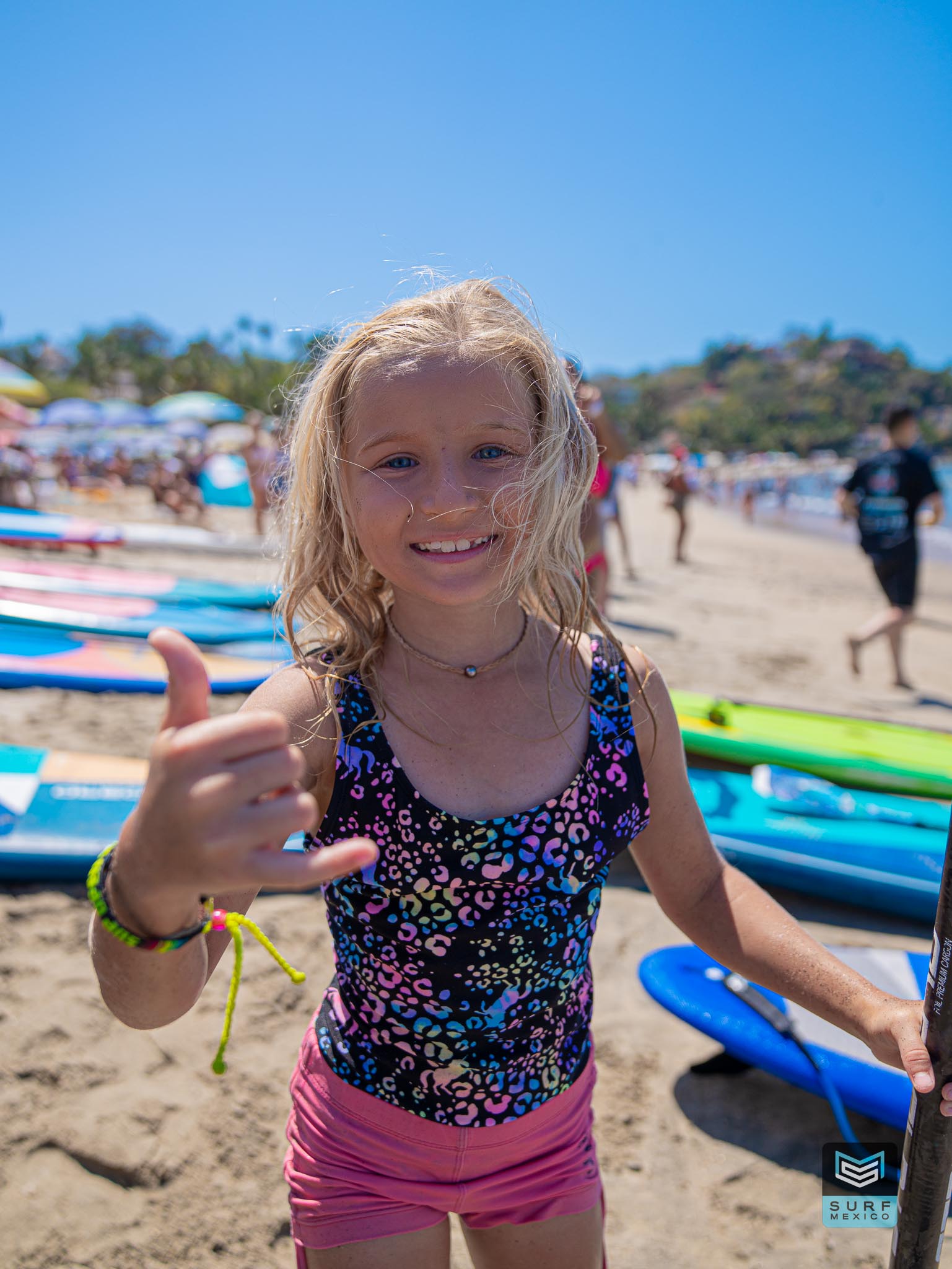 Not to be outdone, 8-year-old Mila had the time of her life competing in the juniors SUP fun race and emerged as the first overall winner (girls and boys). She was also crowned queen of the Starship competition, and her efforts helped the Surf Mexico team claim the top spot over 16 other competing teams.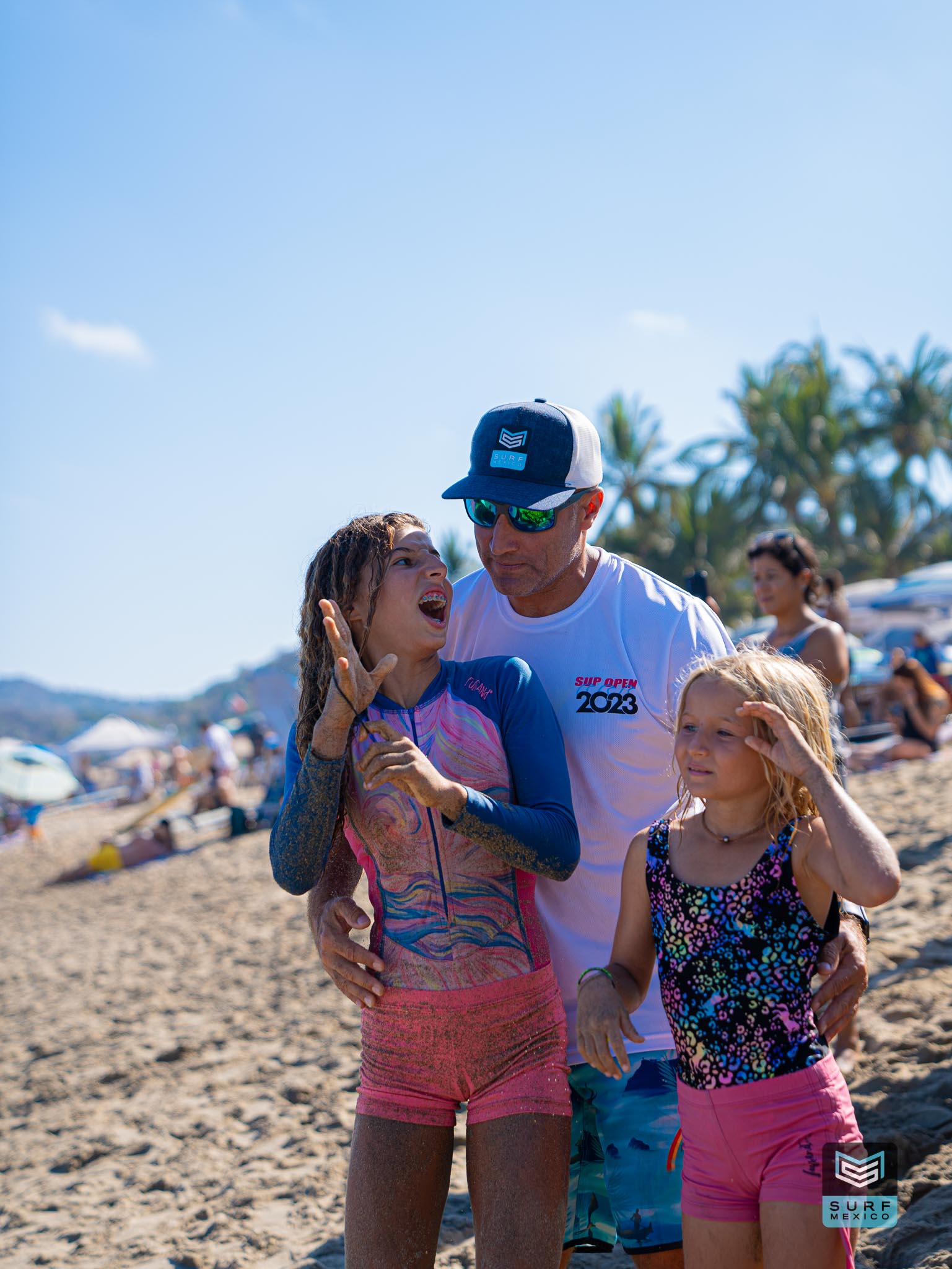 Sofia and Mila's achievements at the event were a clear reflection of their dedication, hard work, and passion for their craft. Their remarkable feats on the water were truly inspiring, and their success is a testament to their unwavering commitment to their sport.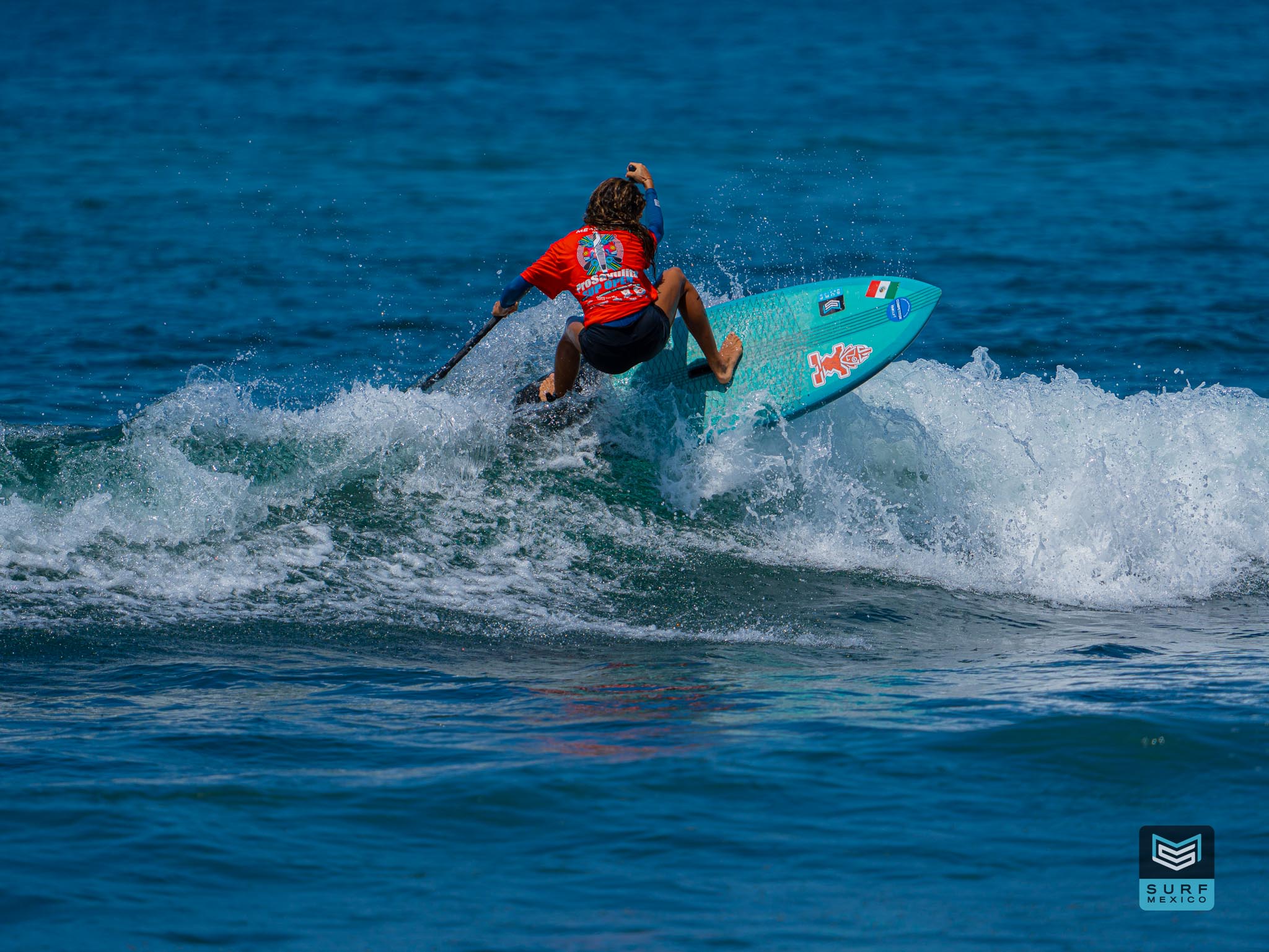 As they strive for even greater heights, savoring every moment on the water and showcasing their exceptional skills, we know our rising stars will continue to accomplish extraordinary feats in the years to come.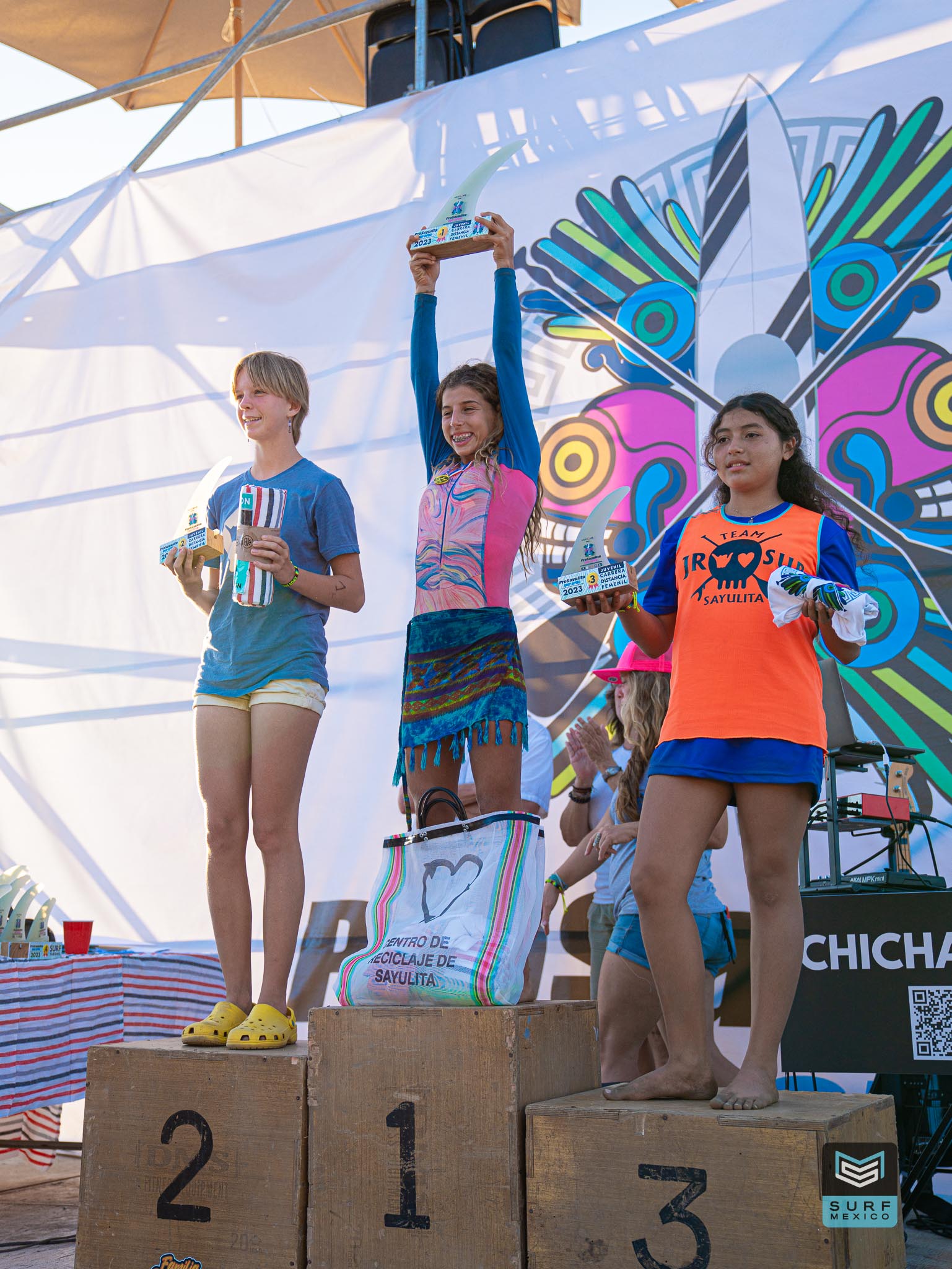 We extend our heartfelt congratulations to all competitors, and with great pleasure, we present the official results of the 2023 competition!
Women Open Technical Race  
1.  Juliette DuHaime
2. Alex Ostrowski
3. Daniela García 
Men Open Technical Race 
1. Harrys Henere
2. Fernando Amaral
3. Trace Ostrowski
Men Jr Technical Race 
1. Jack Hodge
2. Oliver Martínez
3. Cohen Rutherford
Women Jr Technical Race 
1. Sofía Finer
2. Summer Sage
3. Frida Martínez
Men master 40+ Technical Race
1. Dan Miller
2. Rafa Apodaca
3. David Deossio
Women Master 40+ Technical Race 
1. Alejandra Aguilar
Men Open  long-distance 
1. Harrys Henerre
2. Fernando Amaral
3. Trace Ostrowski
Women Open long-distance 
1. Juliette DuHaime
2. Alex Ostrowski
3. Daniela García
Men Master 40+  long-distance
1. Rafa Apodaca
2. Dan Miller
3. David de Ossio
Women  Master 40+ long-distance
1. Alejandra Aguilar
2. Fara Novelo 
Men Jr long-distance 
1. Cohen Rutherford
2. Oliver Martínez
3. Jack  Hodge
Women Jr  long-distance
1. Sofía  Finer
2. Summer  Sage
3. Frida Martínez
Women Open Surf
1. Alazne Aurrekoetxea
2. Kanani Yockman
3. Juliette DuHaime
4. Sofia Finer
Men Open Surf
1. Felipe Rodriguez
2. Felipe Hernandez
3. Jonatas Novaes
4. Harrys Henere
Men Jr Technical Surf  
1. Trace Ostrowski
Womens Jr Technical Surf 
1. Sofia Finer
Women Master Surf  
1. Kanani Yockman
2. Kiki Matsushima
Men's Master Surf
1. Jonatas Novaes
2. Elief Esquivel Mendoza
3. Paco Cabildo Quiroz
---