We are still buzzing from the amazing Battle of Bucerías, the ultimate water sports family event in the Riviera Nayarit. The Battle of Bucerías, hosted by Surf Mexico, was a spectacular showcase of skill, passion, and fun on the beautiful Zona Dorada de Bucerías beach.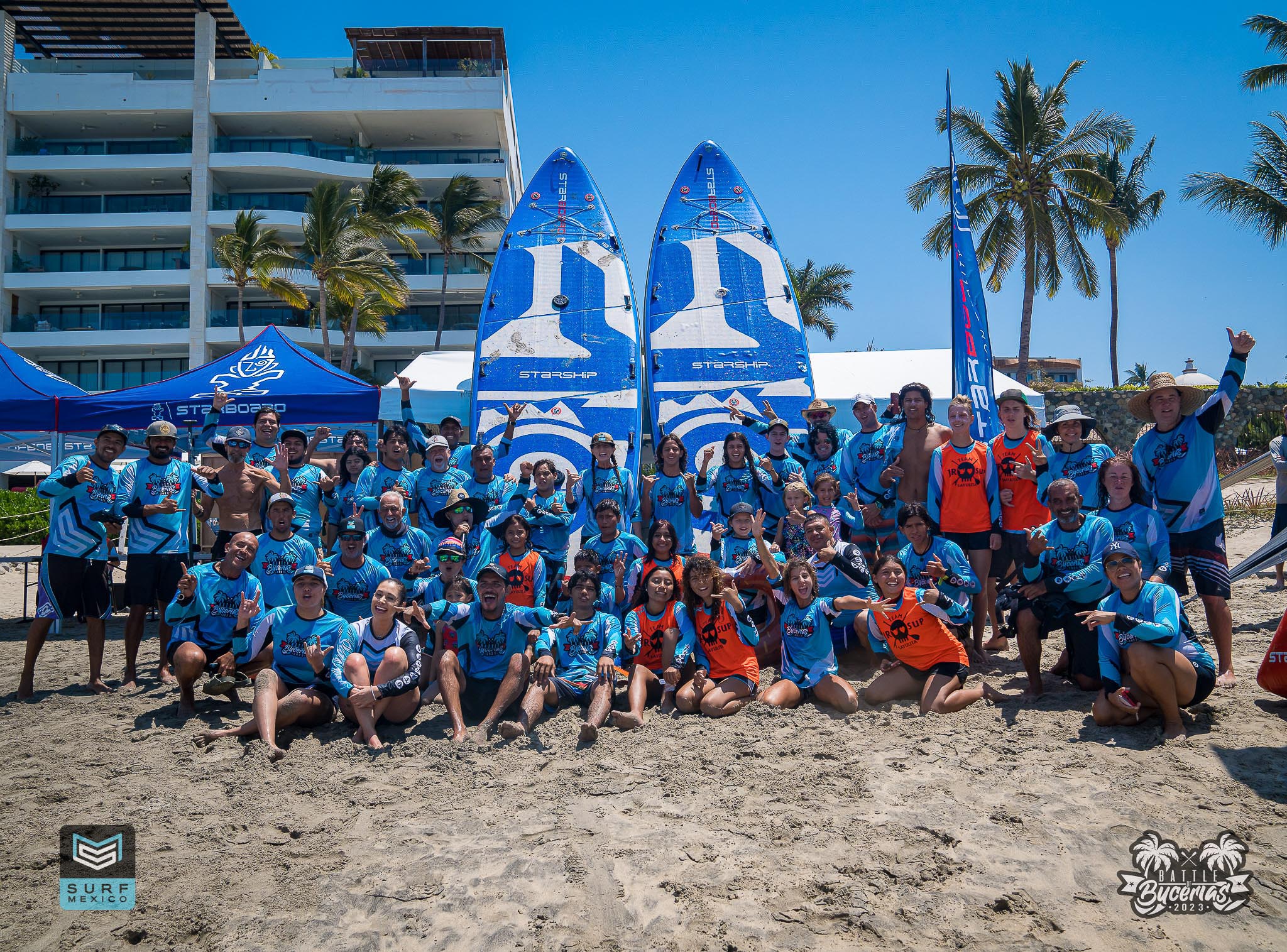 With perfect challenging weather conditions, the event featured amazing performances by talented athletes of all ages in different disciplines, such as Wing Foil Regattas, Windsurfing, Stand Up Paddle technical, sprint and fun races, and Starship Championships. The event attracted a great crowd of spectators who cheered for the competitors and enjoyed the atmosphere and entertainment.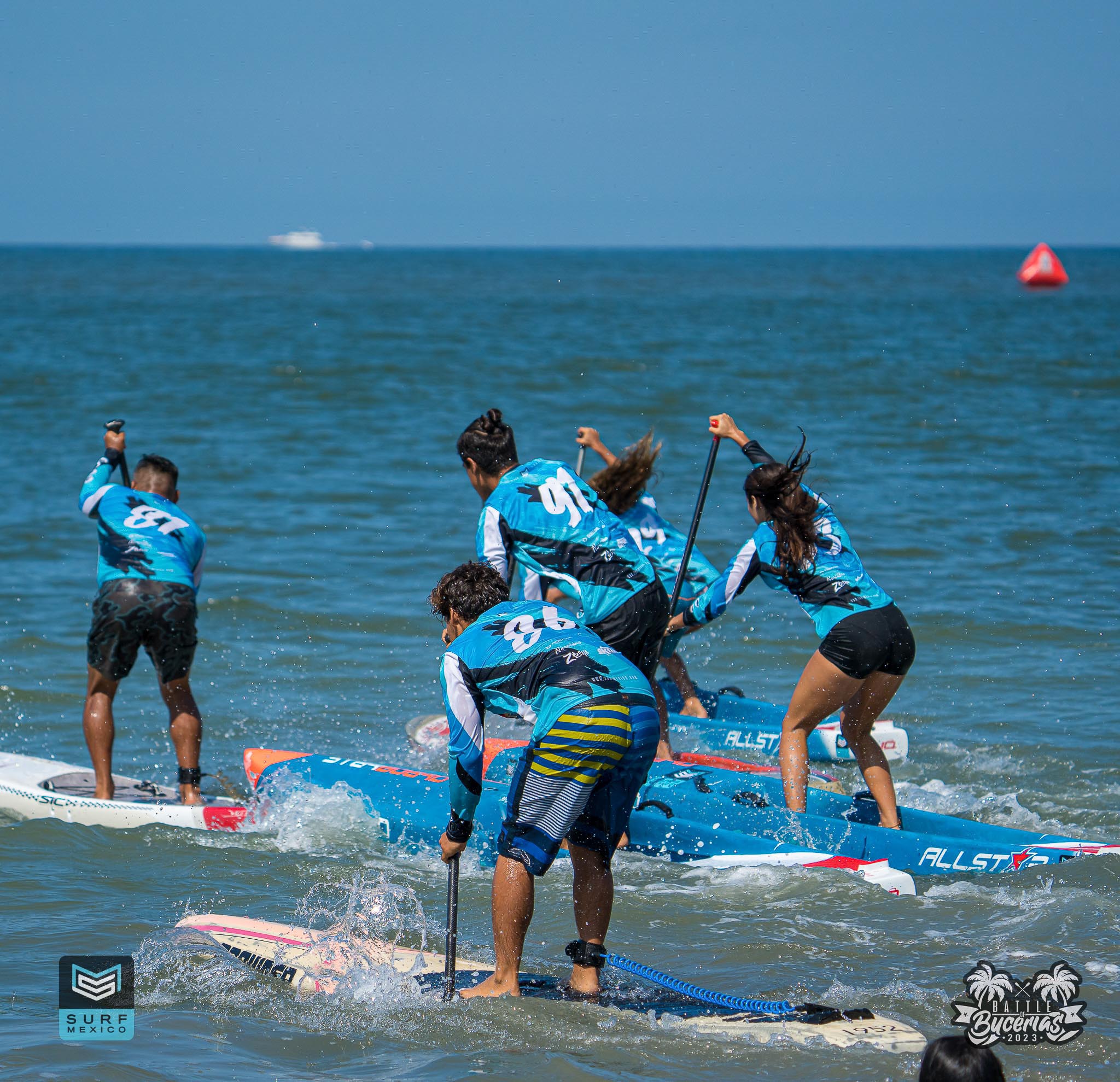 The Battle of Bucerías wasn't just about competition, but also about community and environmental awareness. We organized a beach clean-up with the young athletes who showed their love and care for the ocean and the planet.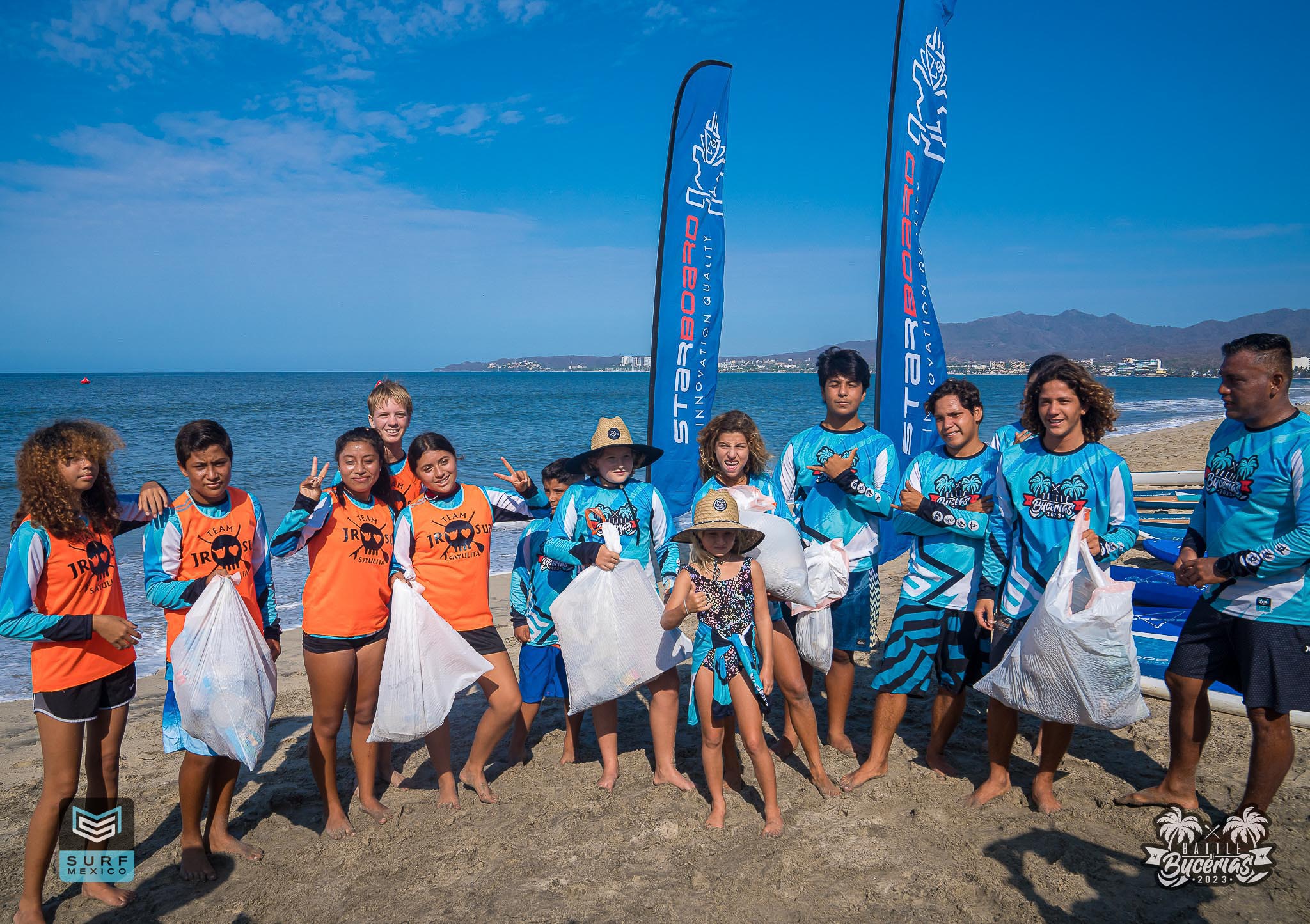 This exciting sporting event is also an opportunity to foster a love for sports among the young athletes in our community. Surf Mexico, alongside other organizations in the industry, is advocating for Stand Up Paddle to become an Olympic sport in Los Angeles in 2028.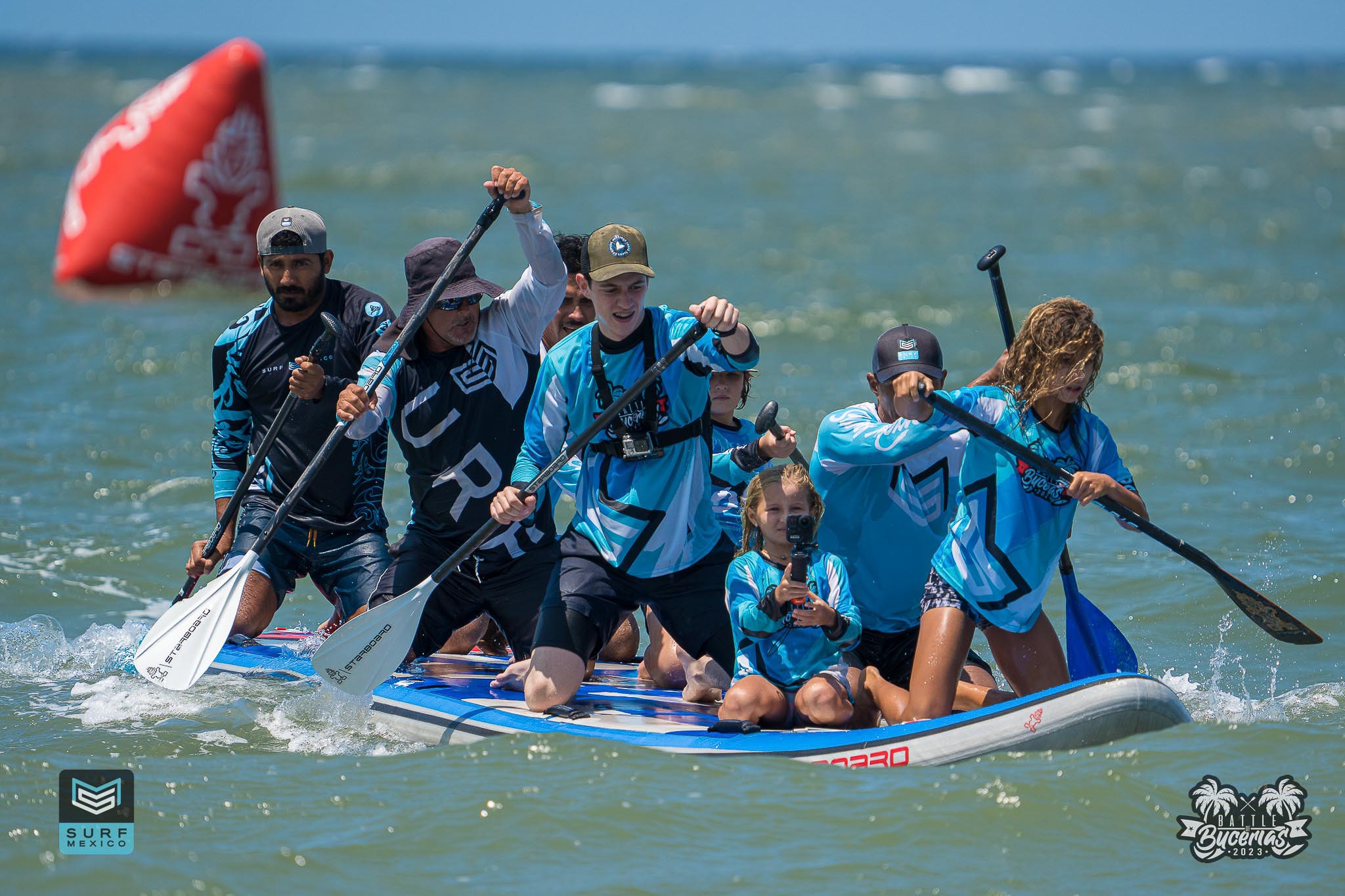 These efforts are particularly meaningful for the young children and teens who are diligently training to become exceptional SUP representatives for Mexico. Not only do these events give young athletes a chance to showcase their skills and passion in front of a large audience, but they also provide an opportunity to develop essential life skills like teamwork, discipline, and perseverance.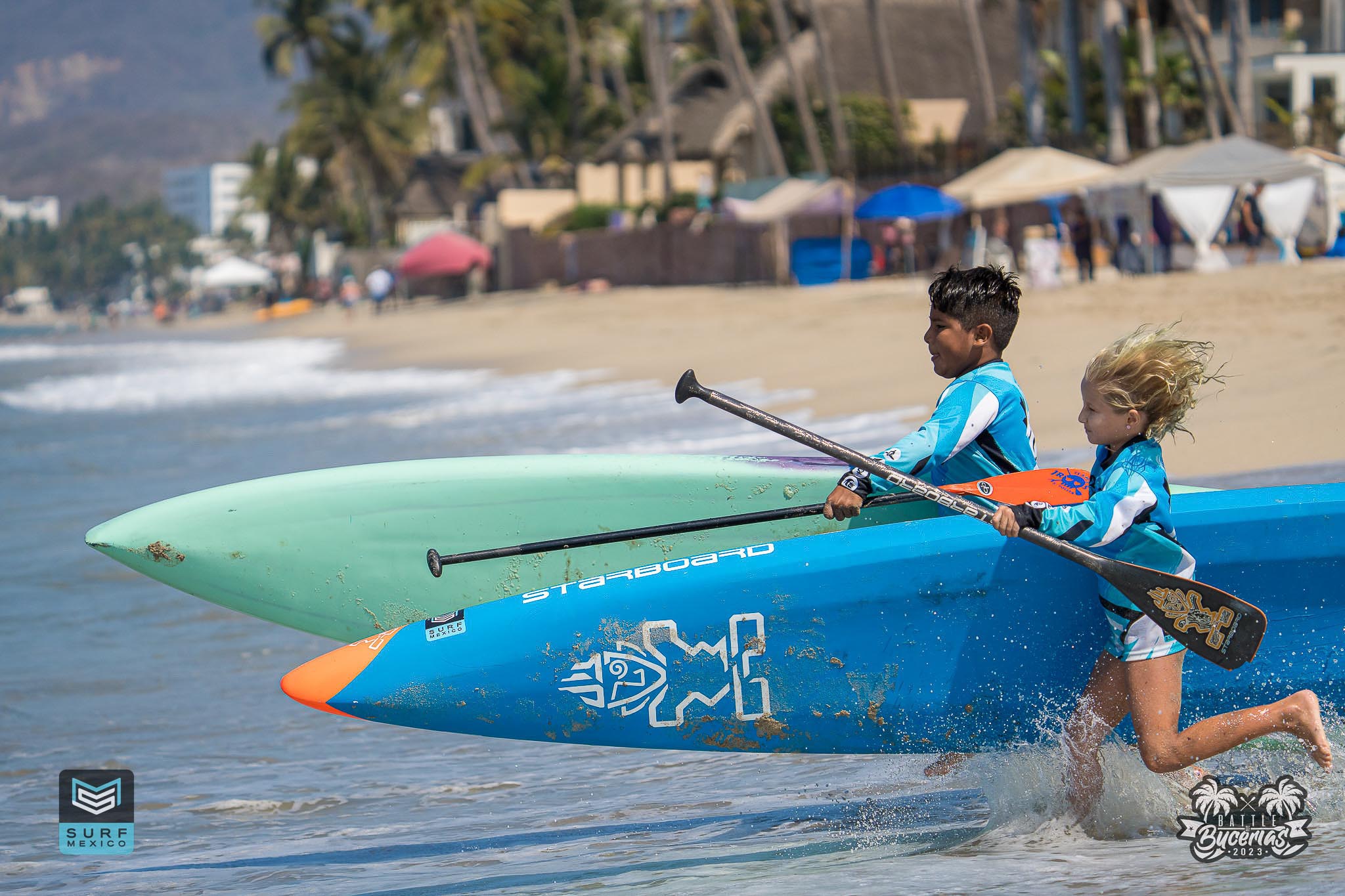 Beyond just promoting athleticism, these events encourage a healthy lifestyle by inspiring children and teens to get outdoors and stay active. The Battle of Bucerías is a great way to support our young athletes and promote the importance of sports in our community.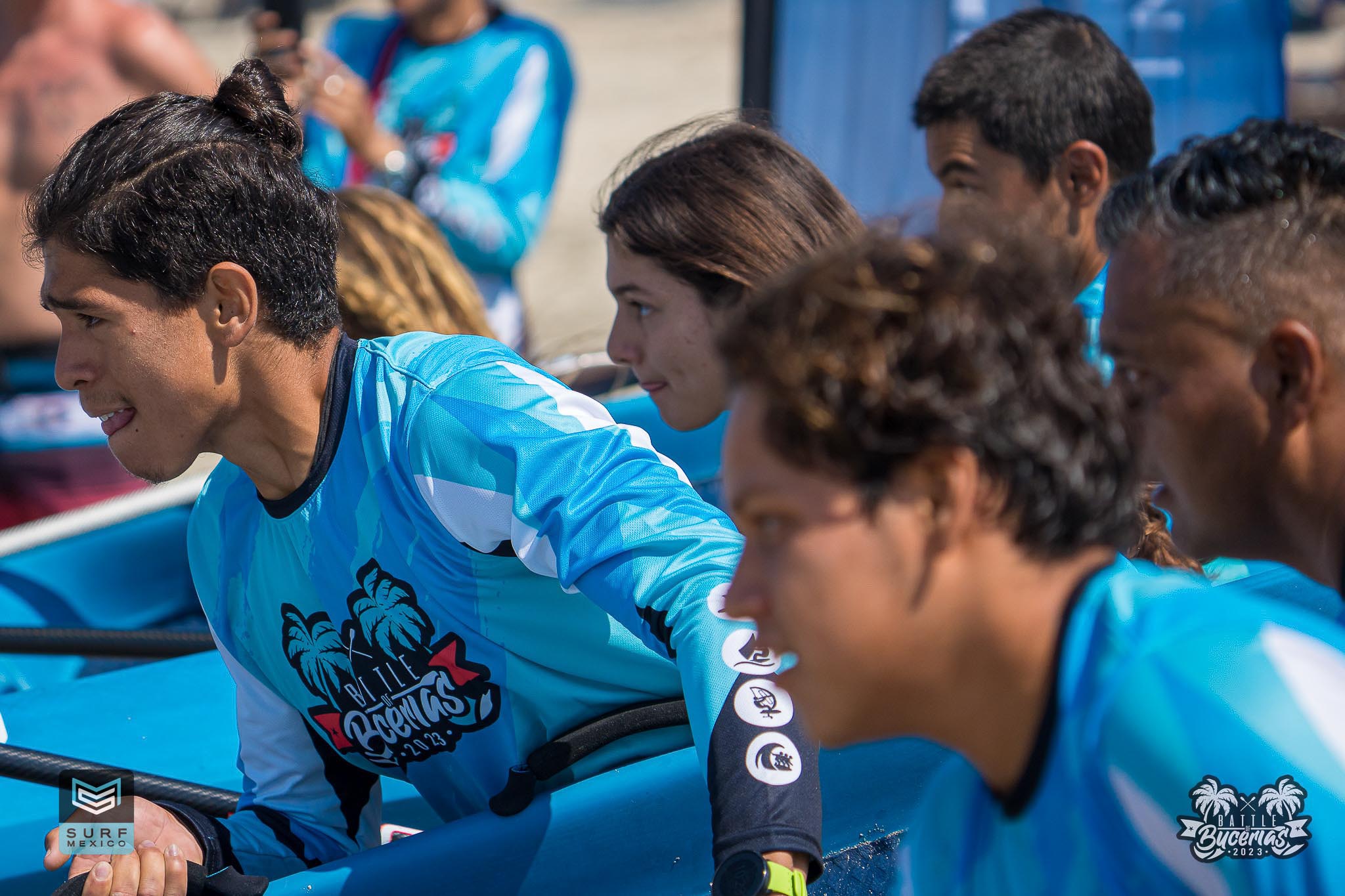 We want to express our gratitude to everyone who made this event possible: the participants who gave their best, the sponsors, the organizers, and the spectators who cheered enthusiastically. You are all awesome!
We can't wait to see you again next year for another thrilling water sports extravaganza.
———————————
Todavía estamos emocionados por la increíble Batalla de Bucerías, el mejor evento familiar de deportes acuáticos en la Riviera Nayarit. La Batalla de Bucerías, organizada por Surf México, fue una espectacular exhibición de habilidad, pasión y diversión en la hermosa playa Zona Dorada de Bucerías.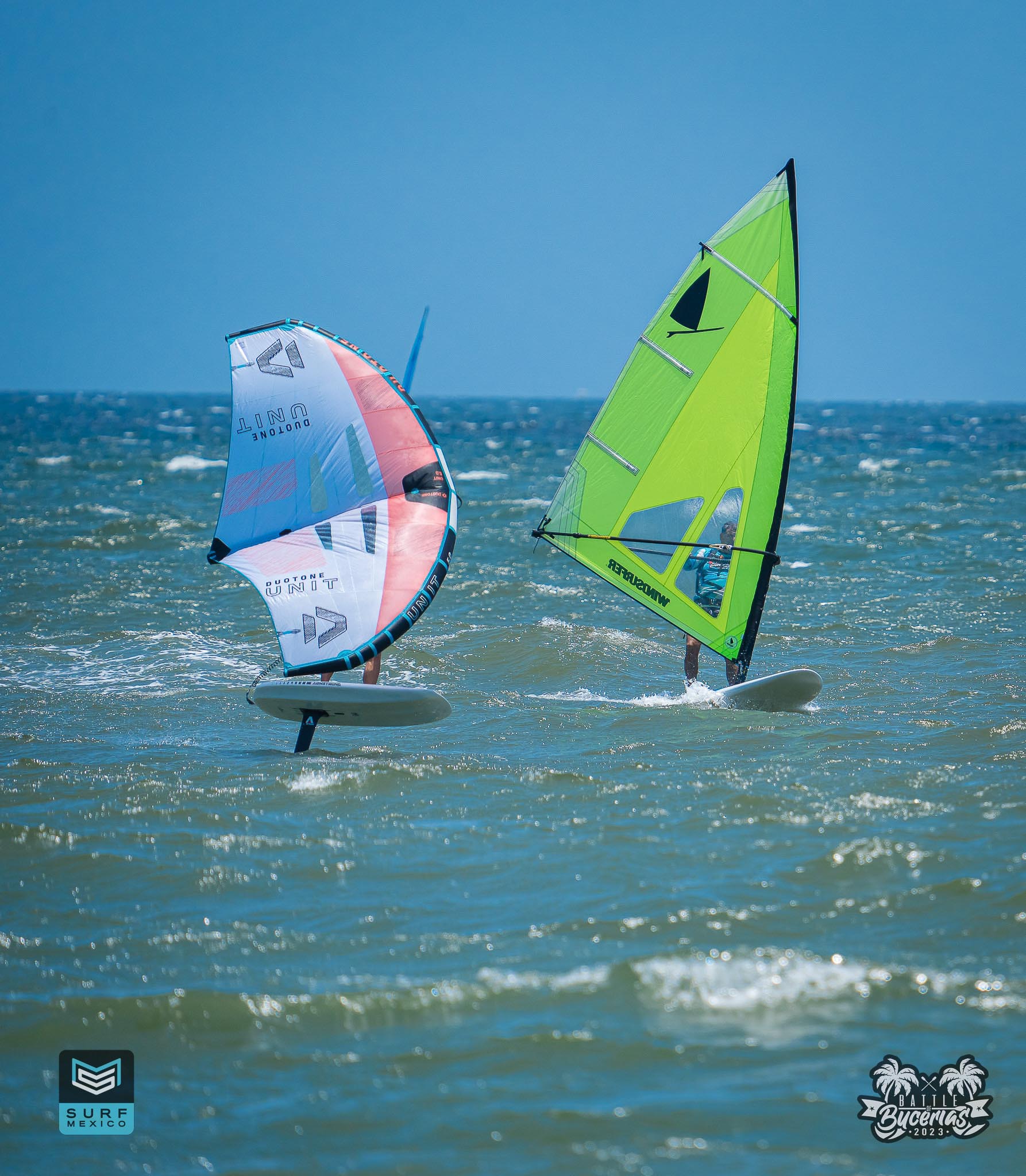 Con condiciones climáticas perfectas y desafiantes, el evento tuvo increíbles participaciones de atletas talentosos, de todas las edades, en diferentes disciplinas, como Regatas Wing Foil, Windsurfing, Stand Up Paddle técnico, sprint y carreras divertidas y el favorito de todos el Campeonato de Starship. El evento también atrajo a una gran multitud de espectadores que animaron a los competidores y disfrutaron del ambiente y el entretenimiento.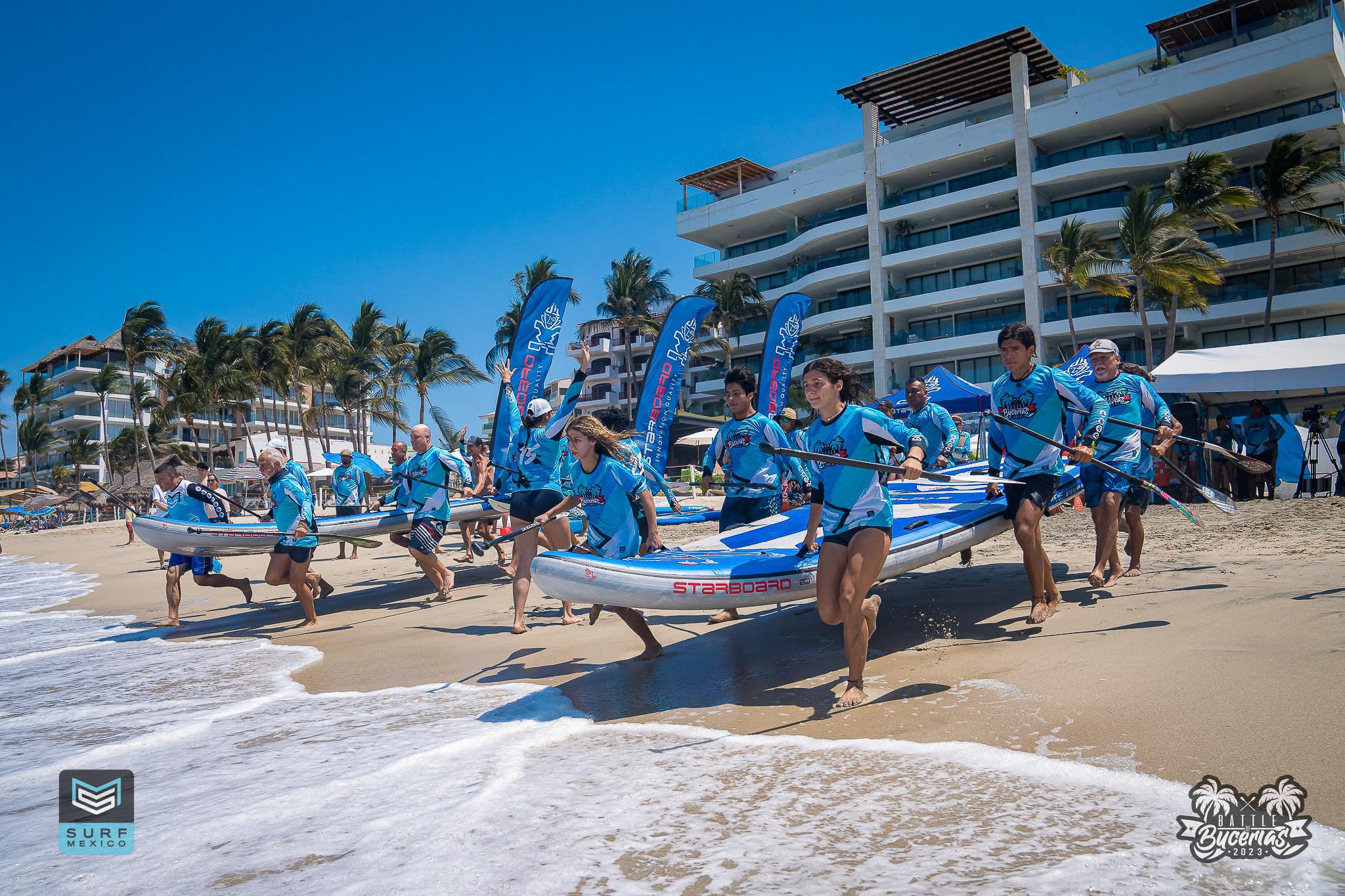 La Batalla de Bucerías no se trató solo de competencia, sino también de comunidad y conciencia ambiental. Organizamos una limpieza de playa con los jóvenes atletas que mostraron su amor y cuidado por el océano y el planeta.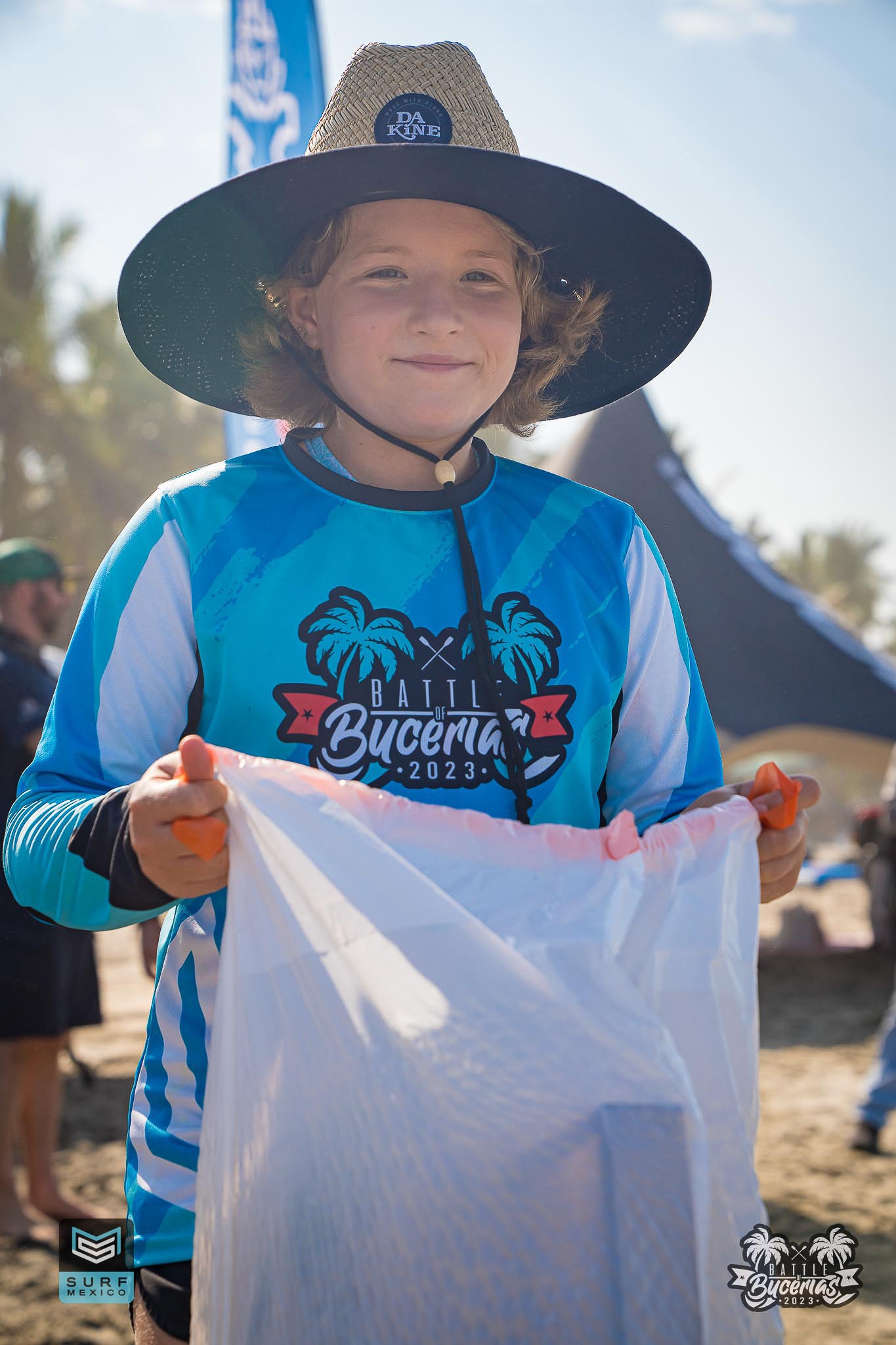 Este emocionante evento deportivo es también una oportunidad para fomentar el amor por el deporte entre los jóvenes atletas de nuestra comunidad. Surf México, junto con otras organizaciones de la industria, está abogando para que Stand Up Paddle se convierta en un deporte olímpico en Los Ángeles en 2028.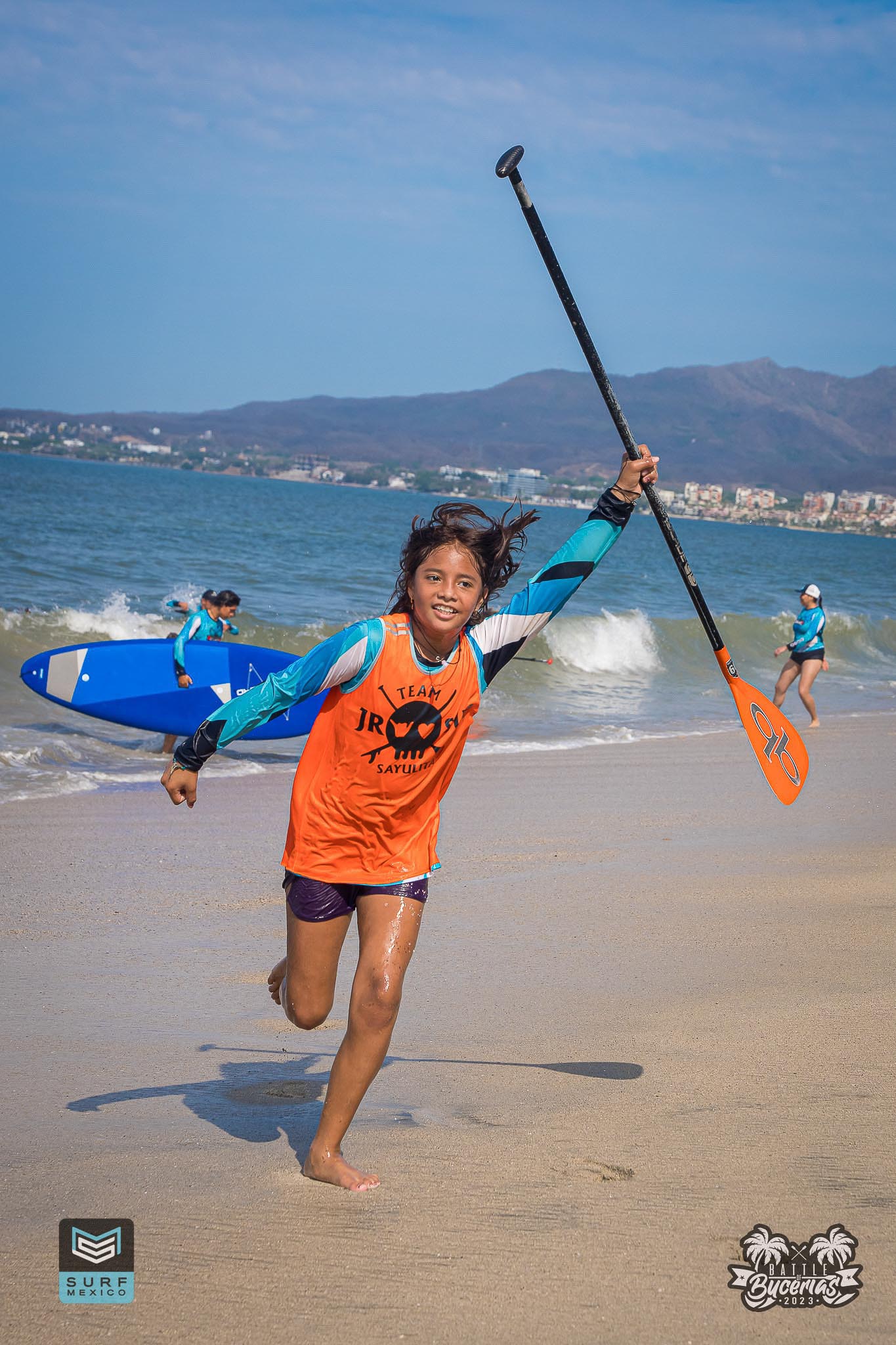 Estos esfuerzos son especialmente significativos para los niños y adolescentes que están entrenando diligentemente para convertirse en representantes excepcionales de SUP para México. Estos eventos no solo les dan a los jóvenes atletas la oportunidad de mostrar sus habilidades y pasión frente a una gran audiencia, también les dan la oportunidad de desarrollar habilidades vitales para la vida como el trabajo en equipo, la disciplina y la perseverancia.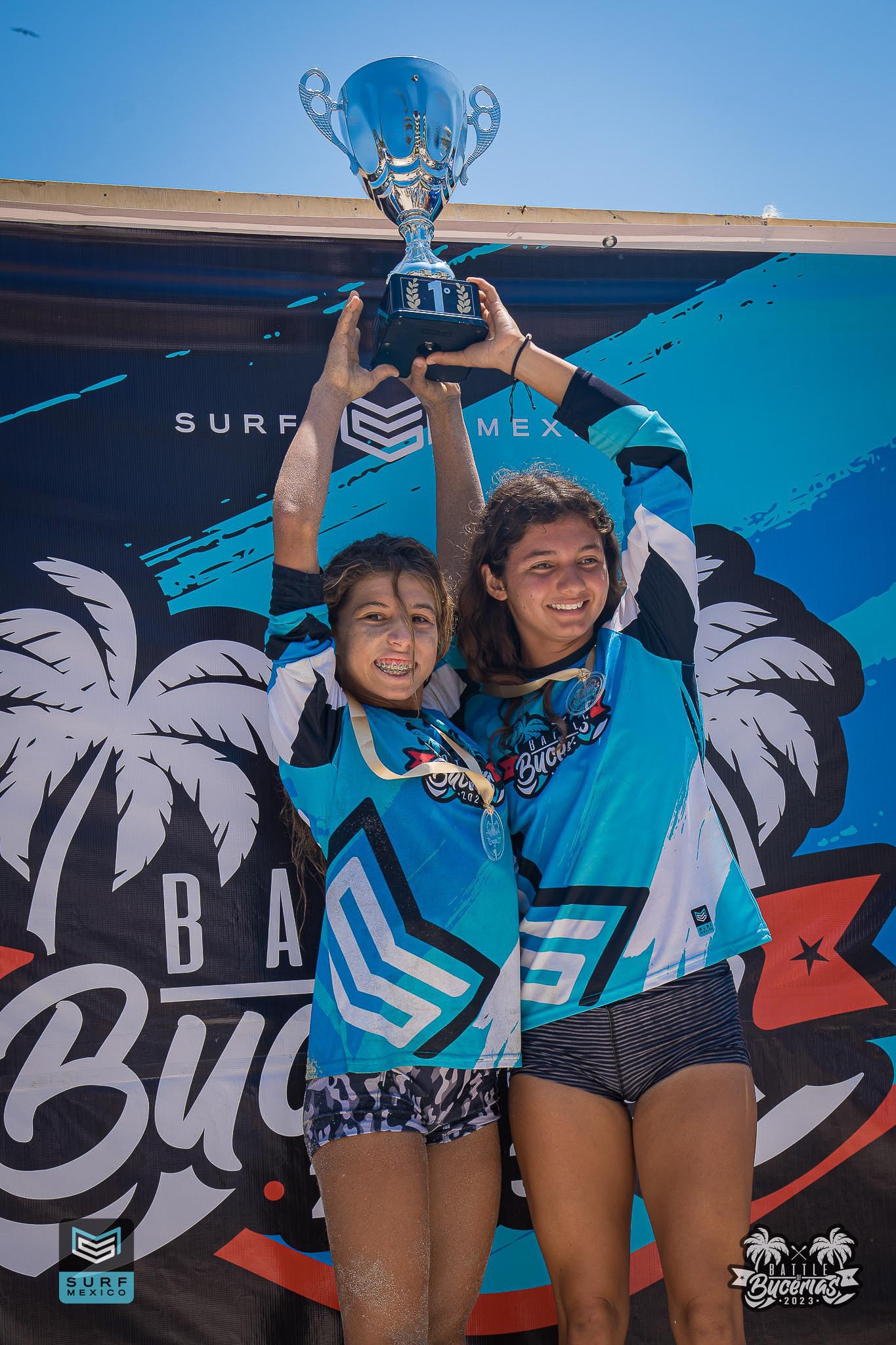 Más allá de promover el atletismo, estos eventos fomentan un estilo de vida saludable al inspirar a niños y adolescentes a salir al aire libre y mantenerse activos. La Batalla de Bucerías es una excelente manera de apoyar a nuestros jóvenes atletas y promover la importancia del deporte en nuestra comunidad.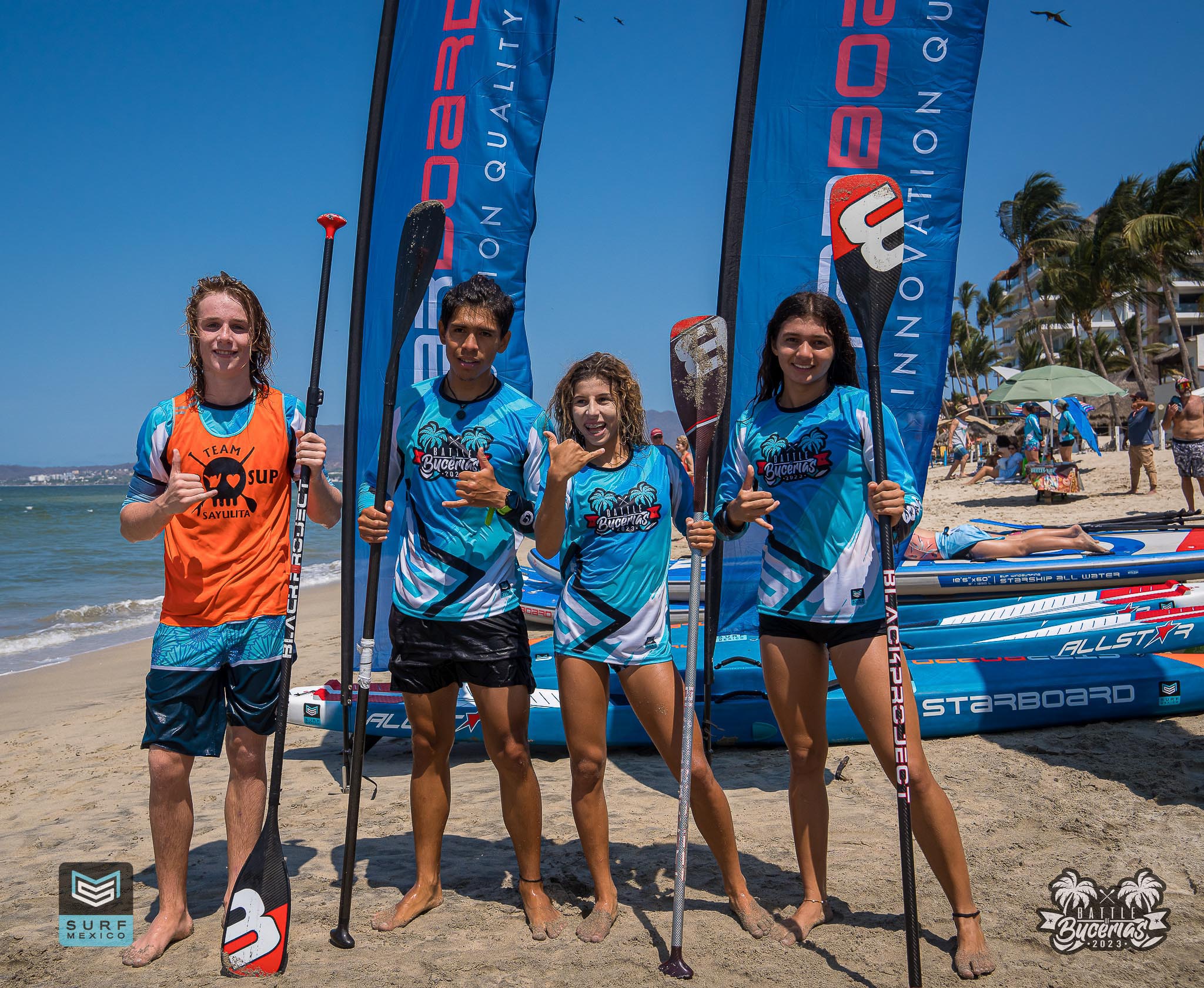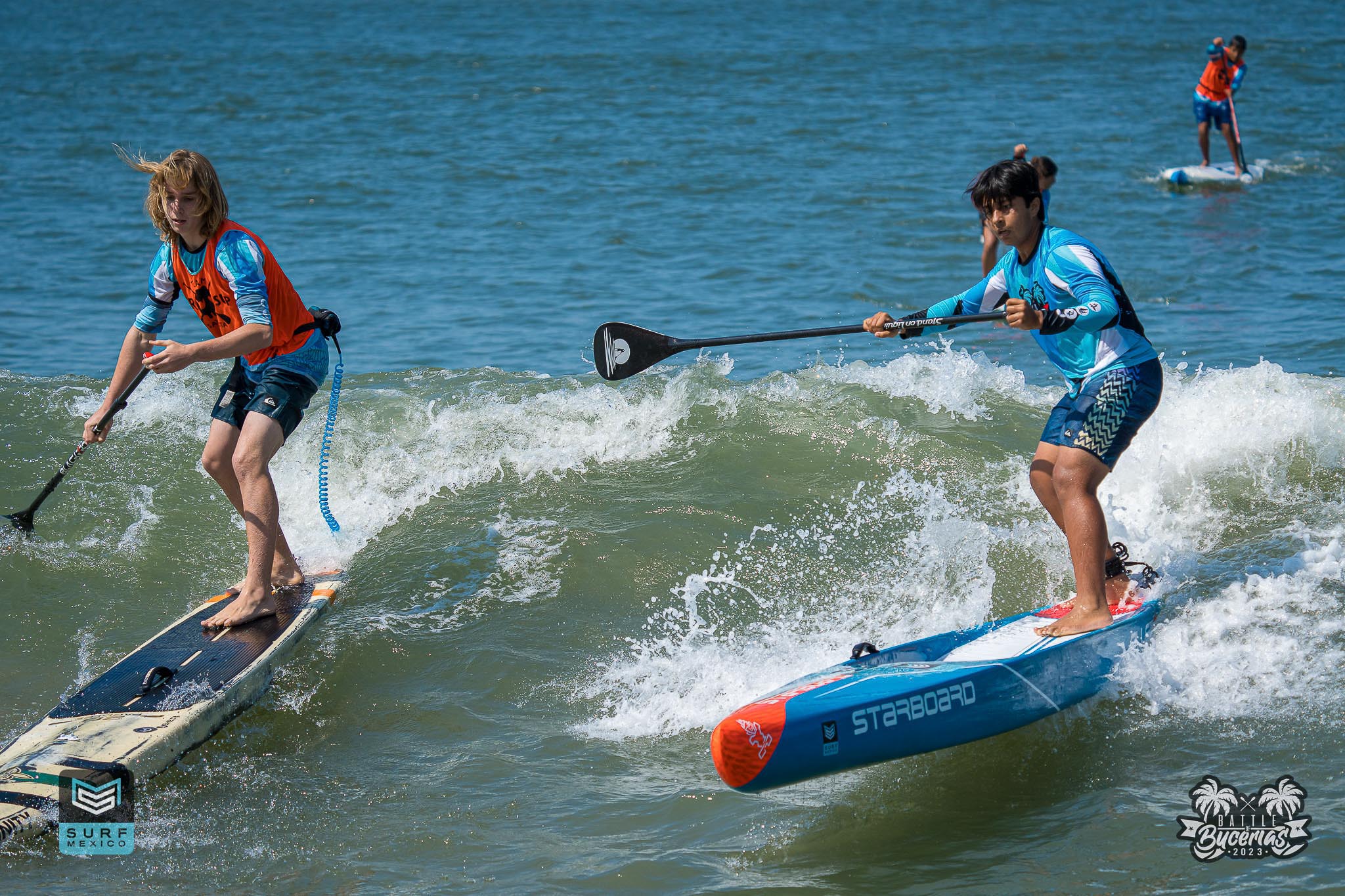 Agradecemos a todos los que hicieron posible este evento: los participantes que dieron lo mejor de sí mismos, los patrocinadores, los organizadores y los espectadores que animaron con entusiasmo. ¡Todos son lo máximo!
Esperamos con ansias verlos de nuevo el próximo año para otra emocionante extravaganza de deportes acuáticos.