Descripción
Fin box:
Flexible permanent side fins for tracking and safety.
Universal US Center Fin Box to fit all sizes of fins. Short for easy board roll up.
Supplied with black injected moulded fins.
New team sport offered by Starboard in
collaboration with "Wholypaddle".
9'5'' is short enough to have great control in the field, but
long enough to accelerate and respond quickly.
36'' wide offers plenty of stability to keep you focused
on the game.
Twin Tip design gives maximum maneuverability to move
forward and reverse without having to make risky snap turns.
Available in Zen Technology.
Fins:
2 SUP Polo fins at nose and tail give tracking in both directions,
while still maintaining great control of the board.
63/4 center fin provides additional tracking, making it a more
versatile board for when you're not playing SUP Polo.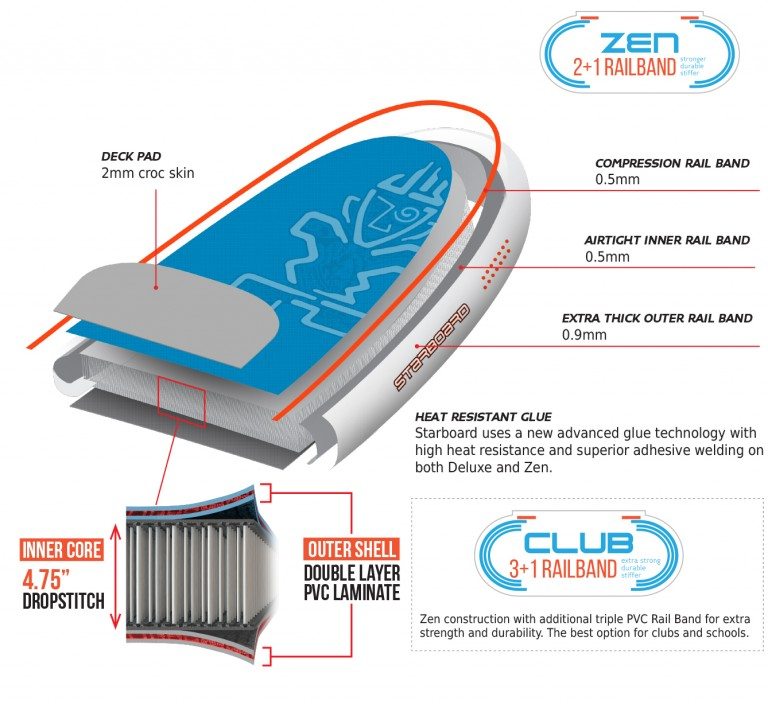 Added Features:
Zen is over 2 kg lighter than similar sized boards in the market.
Neoprene paddle holder and carry strap on the tail.
Quality padded neoprene handle.
Integrated tow ring in the valve area and bottom of the nose.
EVA deck pad for easy grip.