Learn to Kite Surf today with our accerlerated three step program.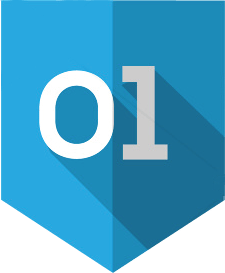 Ground School
This is a beginner kite lesson taught on the beach in Bucerias. In this class you will learn all the basics of kite safety and control, setting you up for success in your next lesson in the water!
Understand safe wind directions and conditions for kiting
Recognize hazards at your location
Set up trainer kite
Know the safety systems
Proper kite handling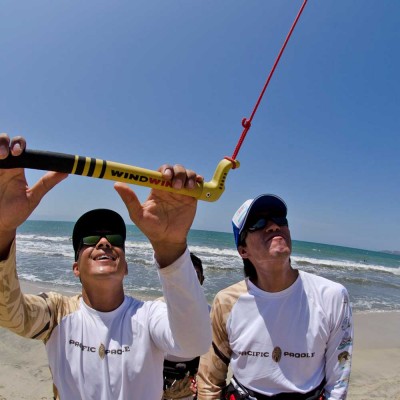 Learn basic piloting skills with trainer kite
Launch and land kite with an assistant
Twist and untwist the lines while flying the kite
Walk and change directions while flying the kite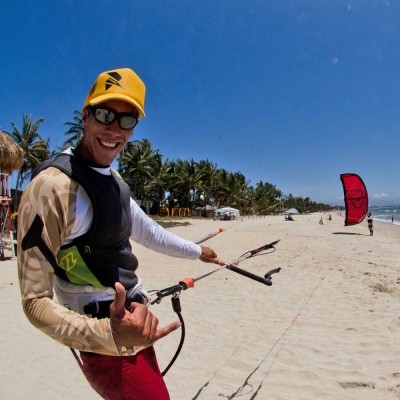 Control the kite hooked into the harness
Understand de-power system and safety systems
Advanced flying skills with de-powered kite
Show full control of de-owed systems in flight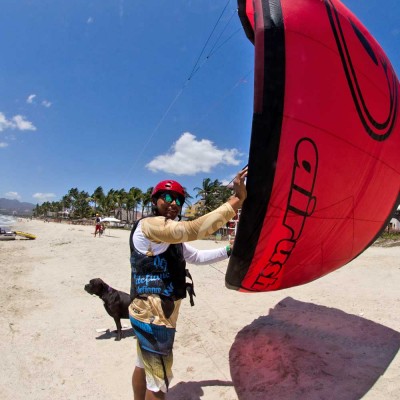 Set up 4 line kite with a de-power system
Pre-flight check of equipment and settings
Activate quick release and leash safety
Understand and use the international communication signals
Launch and land the power kite in neutral zone
Advanced reservations are recommended to guarantee your certified instructor and Jet Ski.  Call Surf Mexico toll free at 01800 000 SURF (7873) or 329 298 5055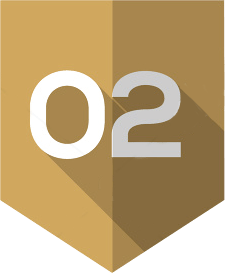 Jet Ski Assisted Kite Lessons
Our certified instructors are equipped with all the knowledge and experience, all the best kiteboarding equipment, and their own personal water craft to ensure you get the most out of our concentrated 2 hour blocks of Jet Ski assisted kite lessons.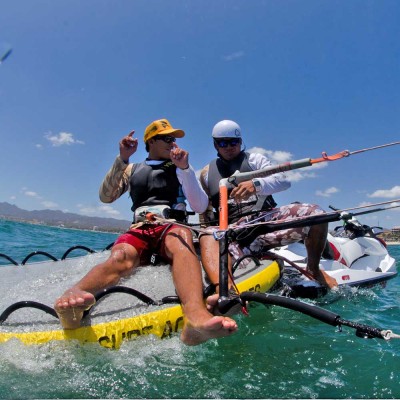 Enter and exit the water from the jet ski while safely controlling the kite
Water relaunch the kite
Body drag downwind
Maintain correct kite position in the wind window
Change direction to the left and right while body dragging
Self rescue and full pack-down in deep water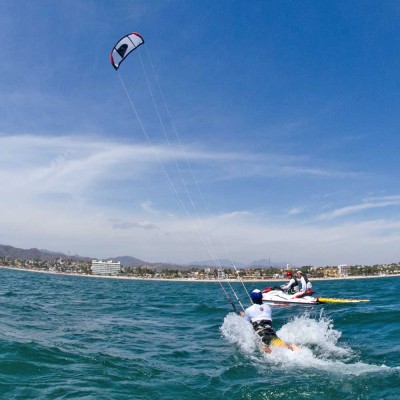 Upwind body drag to recover board
Upwind body drag holding the board with one hand
Enter and exit at same point while upwind body dragging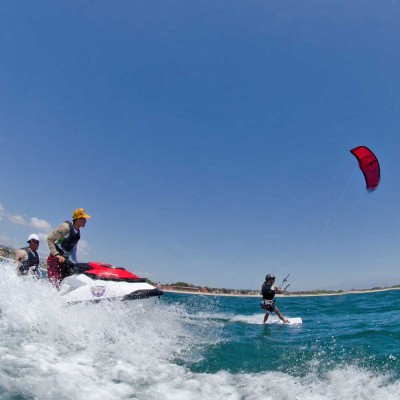 Water starts in both directions and ride a short distance
Come to a controlled stop
Understand weather forecast, tidal and wind effects
Determine the wind strength, direction and quality
Know the right of way rules
Know equipment set up and how to choose according to weather conditions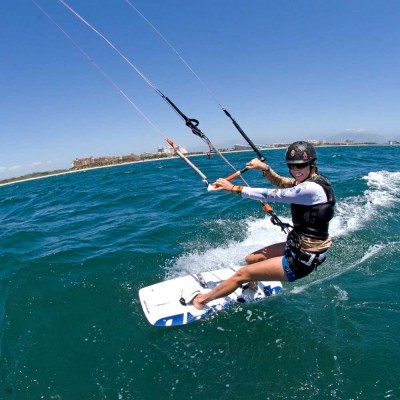 Safety rules and theory for water start
Power stroke for water start
Put board on feet and maintain correct position for water start
Our Kite school opens with the wind season in Bucerias, mid February to August, when the thermal winds blow daily. Ready to book? Try our live chat and speak to an agent now.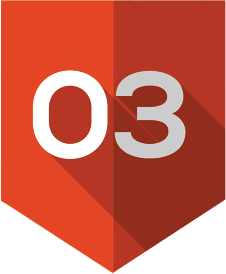 Advanced Kite Boarding
This is the level that everyone aspires to get to! From here you decide where your kite career will take you, the sky is the limit and our instructors will guide you towards accomplishing your goals!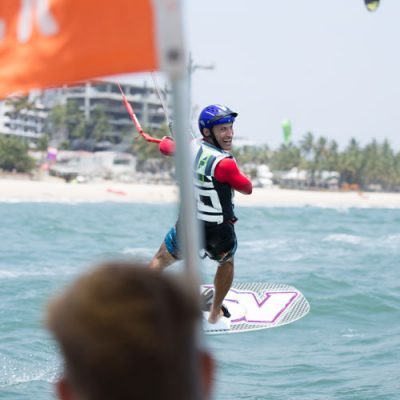 Our instructional programs began in early days of kite boarding
state of the art technology with radio helmets and jet skis
unmatched quality in the industry
Watersports center in Bucerias has something for the whole family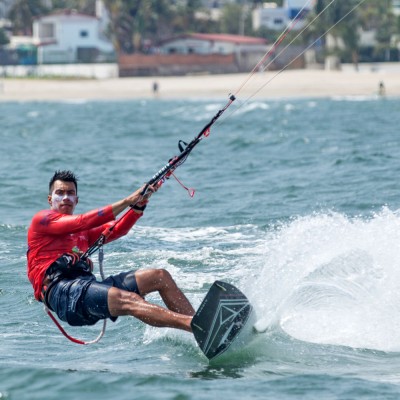 Private lessons are a great way to excel quickly
Jet skis for maximum progression at any level
booked in two hour blocks
wealth of knowledge
Use our gear, or get familiar with yours
Radio helmets
Ultimate learning experience
top certified instructors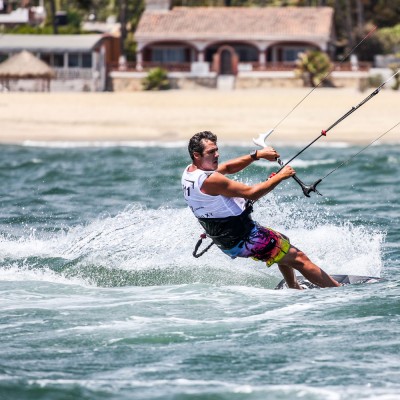 Lesson center in Bucerias Nayarit encompasses entire Bay of Banderas
Surfing, Stand Up Paddle, and Windsurfing lesson center
new school gear every season
Amazing inventory of watersports gear in Surf Mexico warehouse
Starting from scratch? Try our Zero to Hero Package of 6.5 hours of accelerated kiteboarding instruction. Ready to book? Need more Info? call today 329 298 5055.