Sup Polo Quintana Roo state championship "Copa Bacalar 2017" from Surf Mexico on Vimeo.
Quintana Roo is capturing the attention of the Paddler world with its fourth edition of "Paddle Marathon Laguna Bacalar" in its "Bacalar Magic Festival 2017" one of the most successful and great events in Mexico that has been carried out since 2014 and has achieved a great participation, this year will take place on April 29 and culminate on May 1 in the Laguna del Pueblo Magico de Bacalar, better known as The Lagoon of Seven Colors. 
Outdoor exhibitions, games, demonstrations and Paddle courses are one of the many activities that this majestic event has in a paradisiaco village full of biodiversity and recreational activities.
This 2017 SUP Polo is integrated in this fourth edition! With a series of tests, its state championship 2017 and the ideal scenario: the blue and crystalline waters of the beautiful Bacalar lagoon in Quintana Roo, Mexico. Everything indicates that this is the perfect combination for a successful outcome. Participate Professionals and Amateurs, this is an event you should not miss!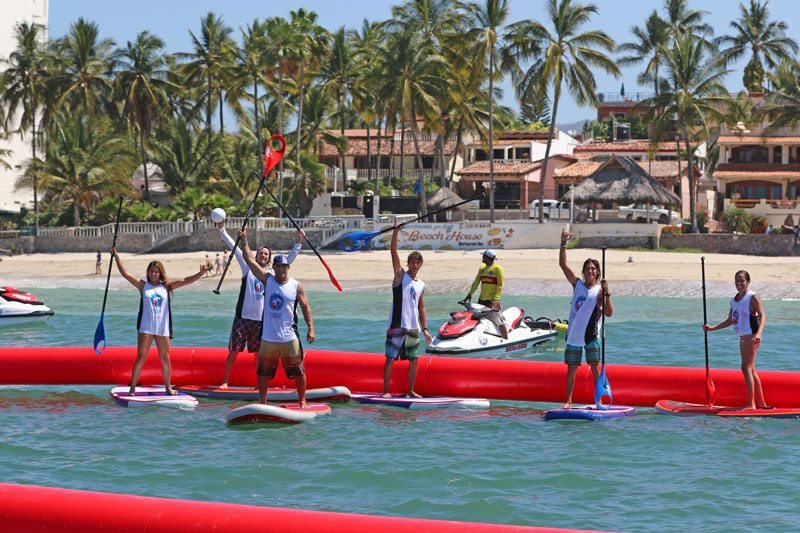 QUINTANA ROO STATE CHAMPIONSHIP 2017 SUP-POLO SCHEDULE
Saturday April 29 9 am – 5 pm Seniors 18 years old.
Sunday April 30 9 am – 5 pm Seniors of 7 years and general public.
Monday May 1 9 am – 2 pm General Public.