The BATTLE of BUCERIAS is BACK!
Lets get ready to RUMBLE!!!  The Battle of Bucerías is finally BACK! The event that combines family fun and good spirited competition for all ages! Experts and beginners we have categories for everyone! We combine the best water sports and Battle it out for the Ultimate title of WATER ATHLETE of the YEAR!!
We invite you to join us the weekend of May 6th and 7th of 2023 for a mind-blowing celebration! So forget the margaritas and grab your paddles, boards, and wings, and get ready to unleash your inner warrior at this year's competition.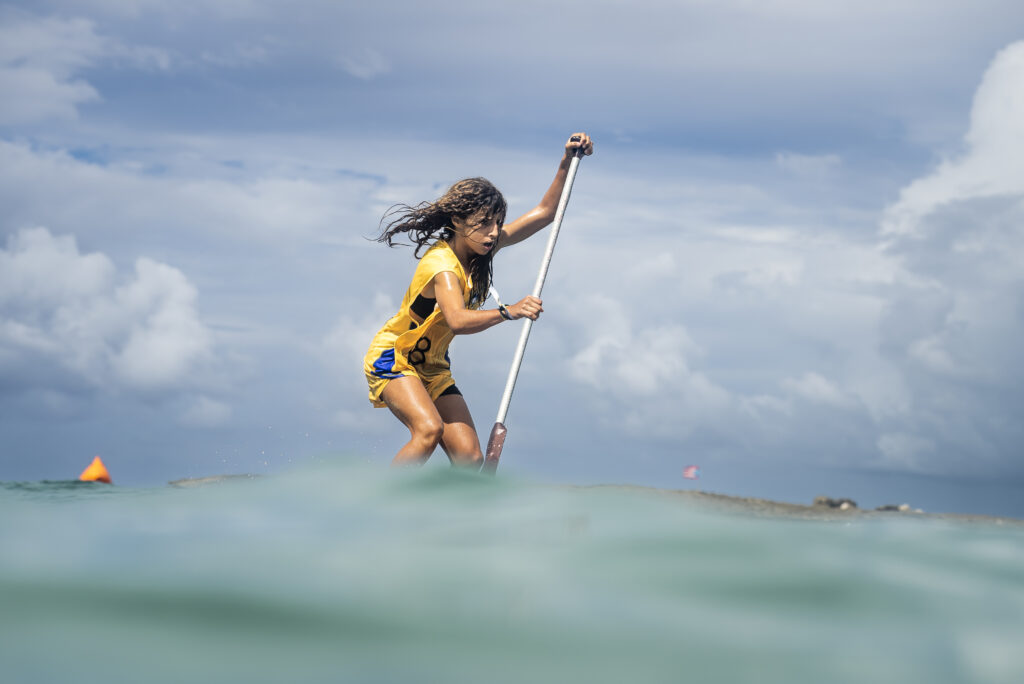 The Battle of Bucerías event, organized by SURF MEXICO,  has become a beloved annual tradition for the community. This amazing showcase of water sports will take place on the beautiful beach of Zona Dorada de Bucerías, Nayarit (at Abasolo street). 
The competition will feature a variety of innovative water sports disciplines, including Wing Foil Regattas, Windsurfer LT racing, Freestyle Wing Foil, Stand Up Paddle, and Starship Championships.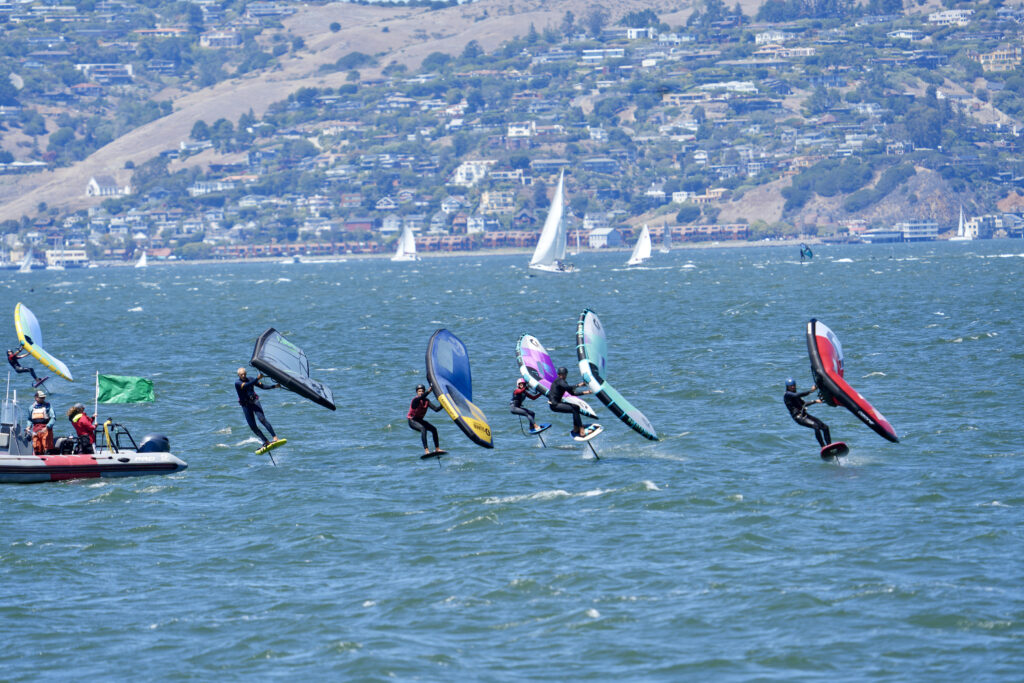 Our goal is to engage our community and encourage families, both children and adults, to participate in water activities on the beautiful beaches of Bucerías and share unforgettable moments. 
The Battle of Bucerías is a tradition deeply rooted in the community and has become a favorite for both locals and visitors alike. The event promotes camaraderie and sportsmanship and is fun for the whole family, suitable for both professional and beginner participants.
As prizes, participants will receive a numbered rashguard and entry into various raffles with prices that amount to $100,000 MXN, including a Starboard Wing board!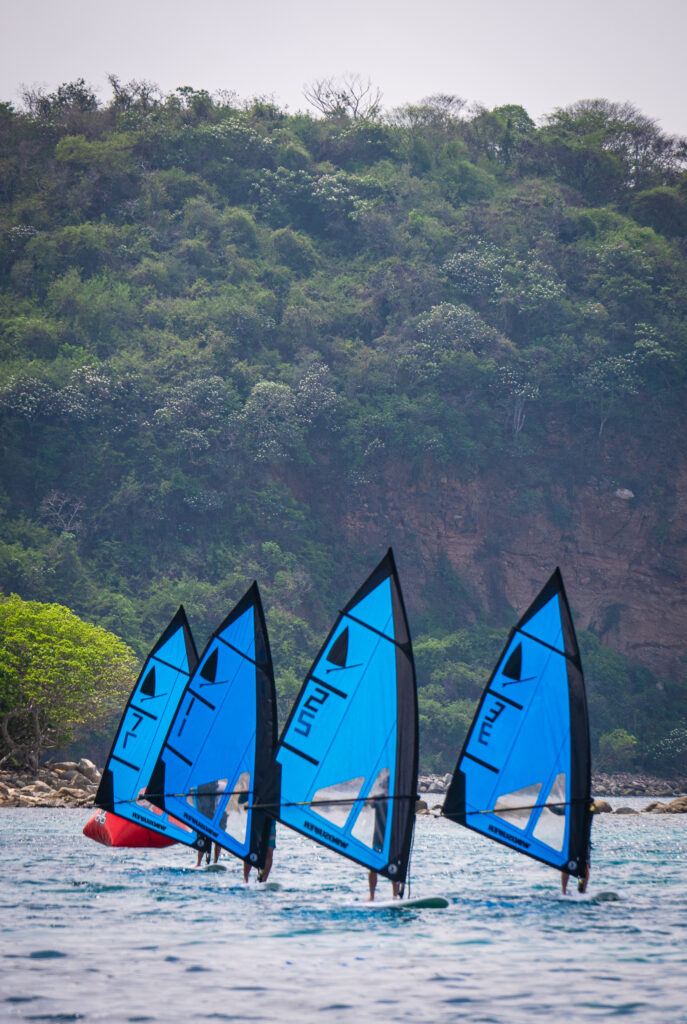 On Saturday, May 6th, we will kick off with a clinic featuring our team rider and champion, Sofia Finer, where we will provide basic Stand Up Paddle techniques for all. Then, we will have Stand Up Paddle competitions for beginners and experts, followed by Wing Foil and Wind Surfer LT competitions in the afternoon.
On Sunday, there will be the Starship Downwinder, where a team of 6 participants will descend from Marina La Cruz to Bucerías on giant Starship boards and a KITE, with the final big race being the Starship competition. Start forming your teams now to participate in this fun race! Award Ceremony and Taco Party at the beach.
In addition, there will be a windsurf LT in the Bahía de Banderas, which is the best way to explore the coast of the Riviera Nayarit. Starboard will be present with product demonstrations and instructors for those interested in trying out this sport or purchasing equipment.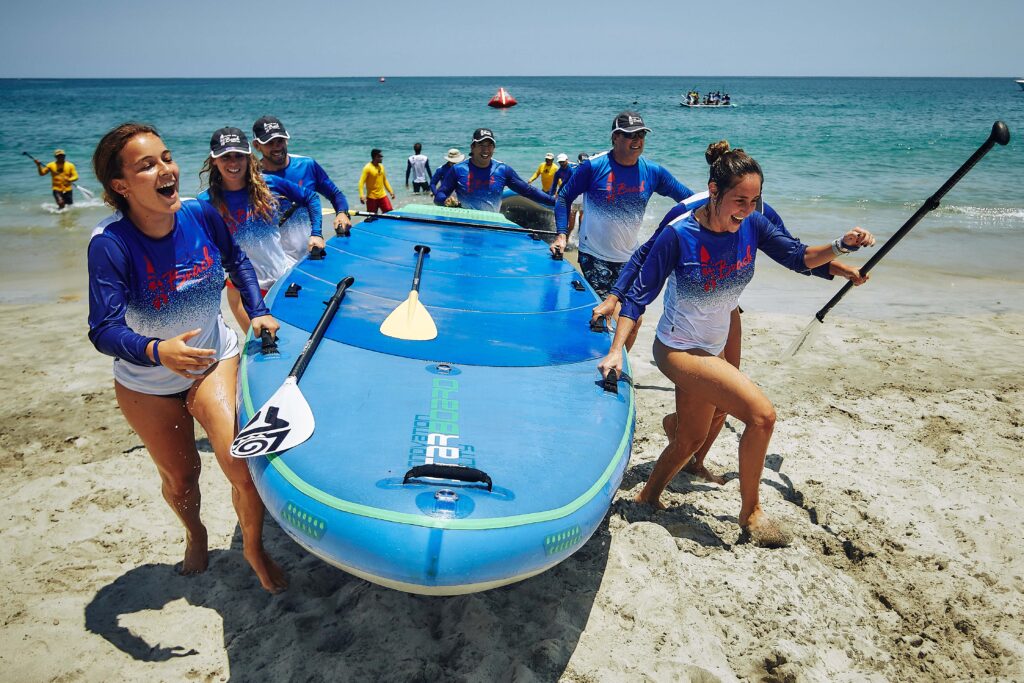 Wing foiling is also a popular activity in the area, and The Battle of Bucerías brings together some of the best competitors in the region to showcase their skills in Course Racing and Freestyle. Paddleboarding, the fastest-growing water sport today, will also be a significant part of the event, with demonstrations, clinics, and fun races for the whole family. The Starship competition is a group paddleboard race in which up to 8 participants can fit on one board and is one of the most entertaining competitions of the entire event.
The Battle of Bucerías is more than just a competition; it is a celebration of water sports and the beautiful beaches we call home. We will also be conducting a beach clean-up with the help of participants.
SURF MEXICO's purpose is to provide a weekend of fun, sun, and excitement, attract tourism to our destination, and raise awareness of the importance of water sports and the care of our beaches and oceans in one of the most anticipated events of the year.
Race registration for only: $500 MXN 
(includes jersey and prices and raffles that amount to $100,000 MXN)
RACE CATEGORIES 
–  Wing Foil Regattas (course racing) and Freestyle
–  Wind Surf  LT (course racing) Regattas
–  Stand Up Paddle (Sprint, Technical, Fun Races)
–  Starship Championship Racing
AGE CATEGORIES 
–  10 and under
–  11 – 16
–  17 – 30
–  31 – 40
– 41 – 50
– 51+
Saturday May 6th 
8:00  – Registration
9:00  – SUP Races 
11:00 – Starship Elimination
13:30 – Wing Foil Races 
14:30 – Wind Surf Races
15:30 – Wing Foil Freestyle Expression Session 
Sunday May 7th
8:00 –  Registration
9:00 – Beach Clean Up
10:30 – SUP Racing
11:00 – Starship Championship
13:00 – Wind Surf Racing
14:30 – Wing Foil Racing
15:30 – Award Ceremony and Taco Party in the beach