If you're looking for the perfect way to spend quality time with your family and friends, and experience the thrill of reeling in a big catch, look no further than sport or family fishing in Bahia de Banderas with Surf Mexico's experienced crew. 
Located on the beautiful Pacific coast of Mexico, this region is known for its abundance of marine life, making it a paradise for anglers of all skill levels.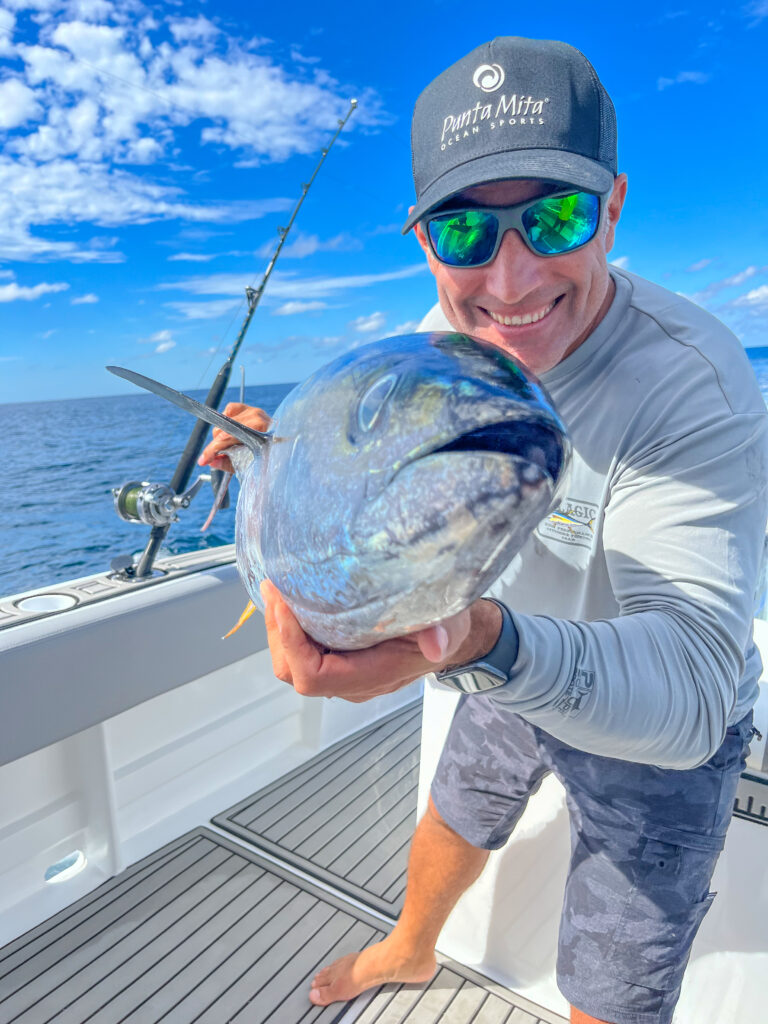 Fishing in Bahia de Banderas is a year-round activity, with different species of fish running through the region each season. One of the best things about sport fishing in Bahia de Banderas is the variety of species you can target.
Whether you're after blue marlin, striped marlin, tuna, sailfish, or dorado (also known as mahi-mahi), there's no shortage of exciting options. The area is also home to a wide array of bottom-dwelling species, such as snapper and grouper, that can be caught using both bait and lures.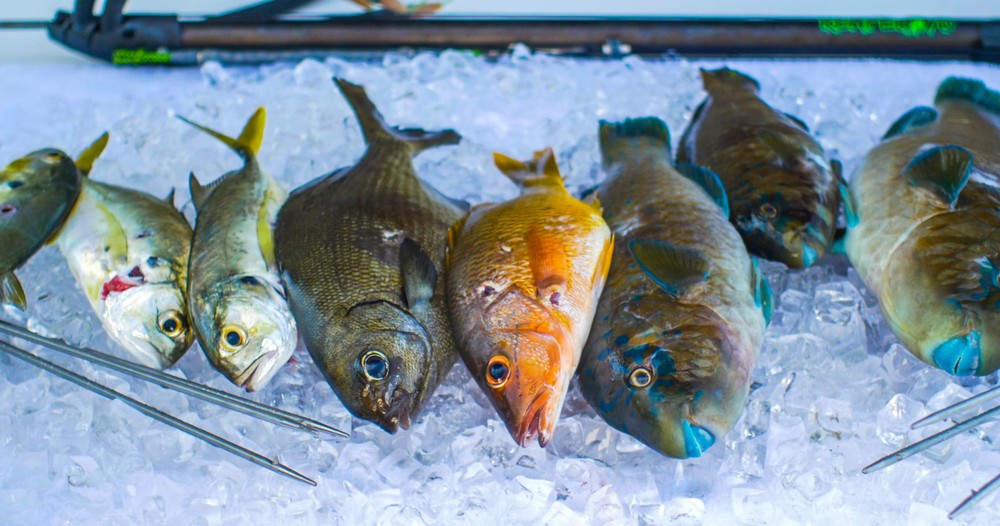 This area is also known for its international fishing tournaments. From Puerto Vallarta to Punta Mita, the Riviera Nayarit and Banderas Bay region are known as one of the world's best areas to enjoy tournament fishing trips.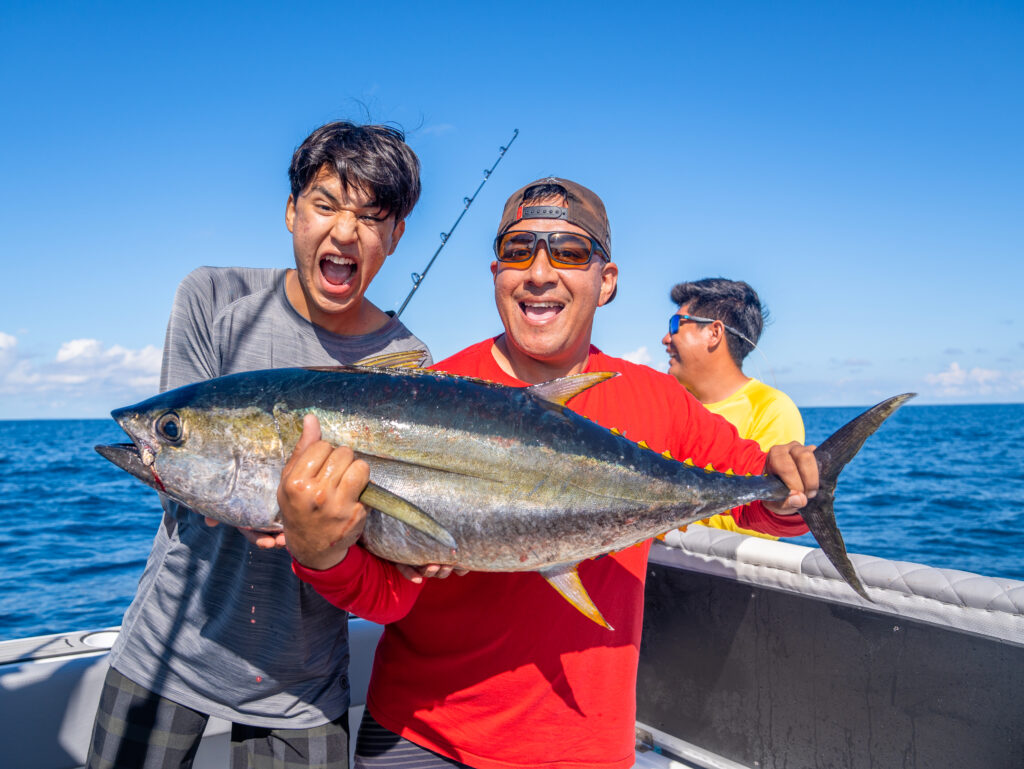 SPORT FISHING IN BAHIA DE BANDERAS
Are you looking for a sport fishing experience in deeper waters? Surf Mexico can customize an adventure in deeper waters for more experienced anglers. Let's go for the big ones!
Bahia de Banderas is a wonderful fishing getaway with awesome offshore fishing. Surf Mexico provides one of the best fishing experiences for adventurers; you can easily catch great game fish.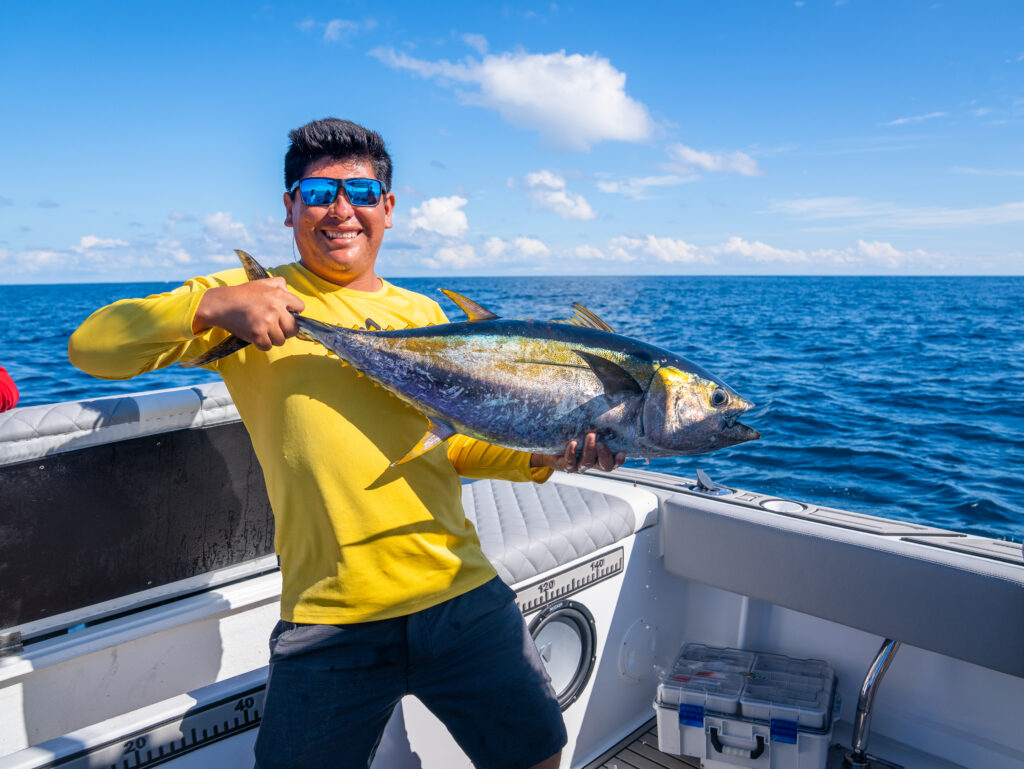 Come reel in the catch of a lifetime with Surf Mexico's charter sport fishing experience. Our expert crew is dedicated to guiding you on an unforgettable adventure, whether you're a seasoned angler or trying it out for the first time. We provide top-of-the-line gear and share insider tips for you to get the best techniques and prime fishing spots. 
FAMILY FISHING IN BAHIA DE BANDERAS
Family fishing in Bahia de Banderas is a great bonding experience for families. Whether you're teaching your kids how to fish or just enjoying the time together on the water, there's no better way to create lasting memories. The excitement of reeling in a big catch will surely bring everyone together.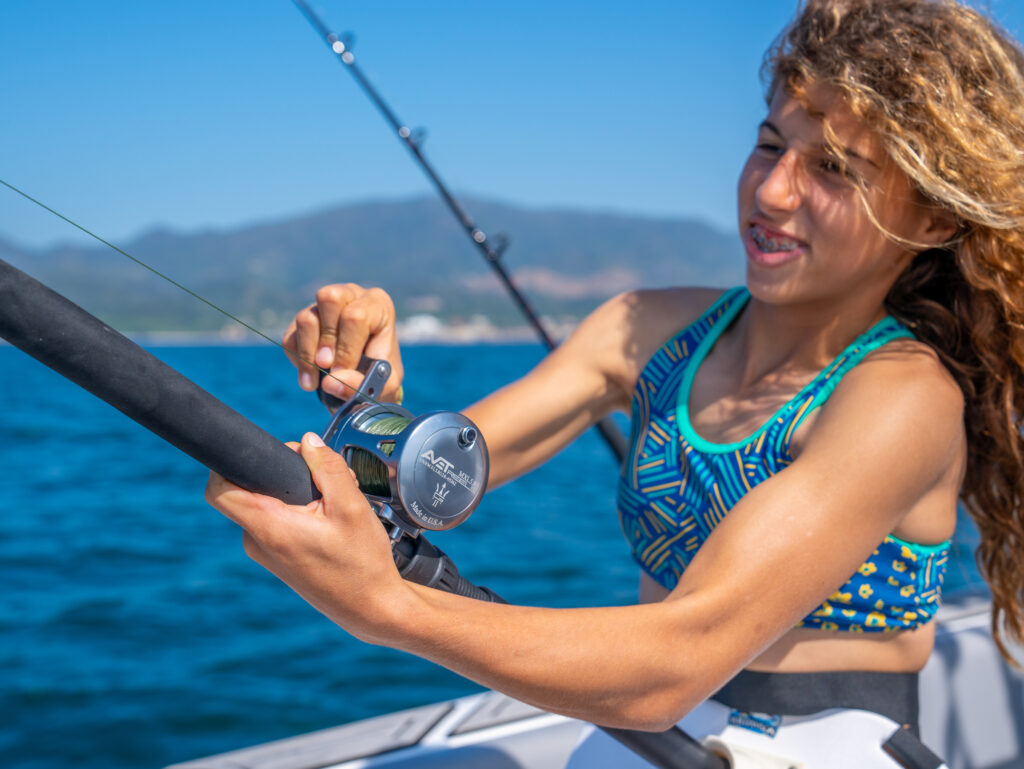 So why wait? Start planning your family fishing trip to Bahia de Banderas today! With its abundance of fish, beautiful surroundings, and numerous activities for all ages, it's the perfect destination for an unforgettable family vacation.
You don't have to go deep-sea fishing to catch some good fish.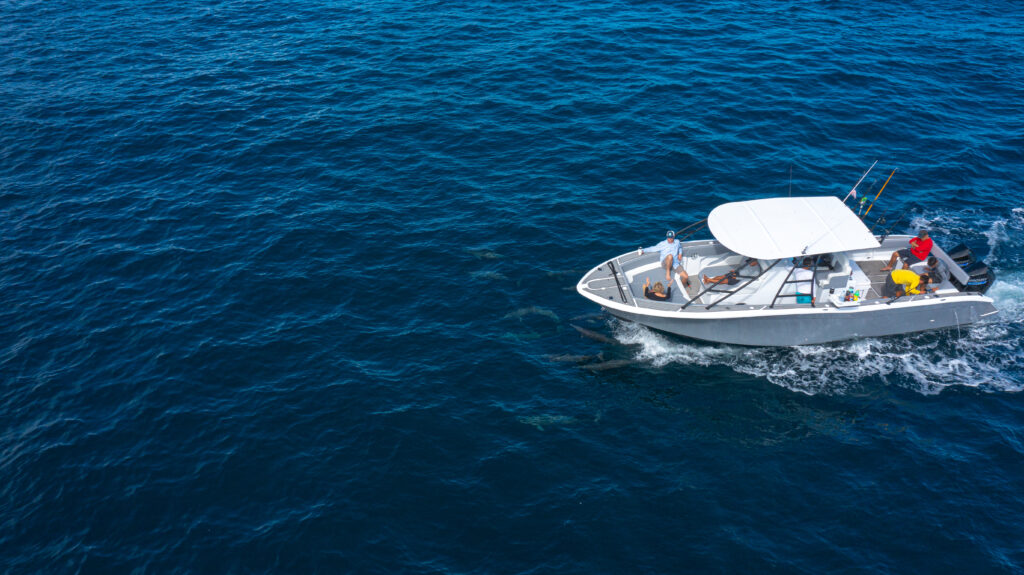 THE KOA
Embark on a luxurious fishing adventure with Surf Mexico's private center console yacht, the KOA. Led by an expert captain and crew, this custom-built beauty boasts a powerful engine and ample fuel capacity for a seamless trip. Indulge in unparalleled refinement as you step on board, where you'll find ample space for relaxation and comfort, complete with a variety of seating options, including a plush sofa that transforms into a cozy daybed for the little ones. Get ready to reel in the catch of a lifetime on this artfully crafted masterpiece, the KOA.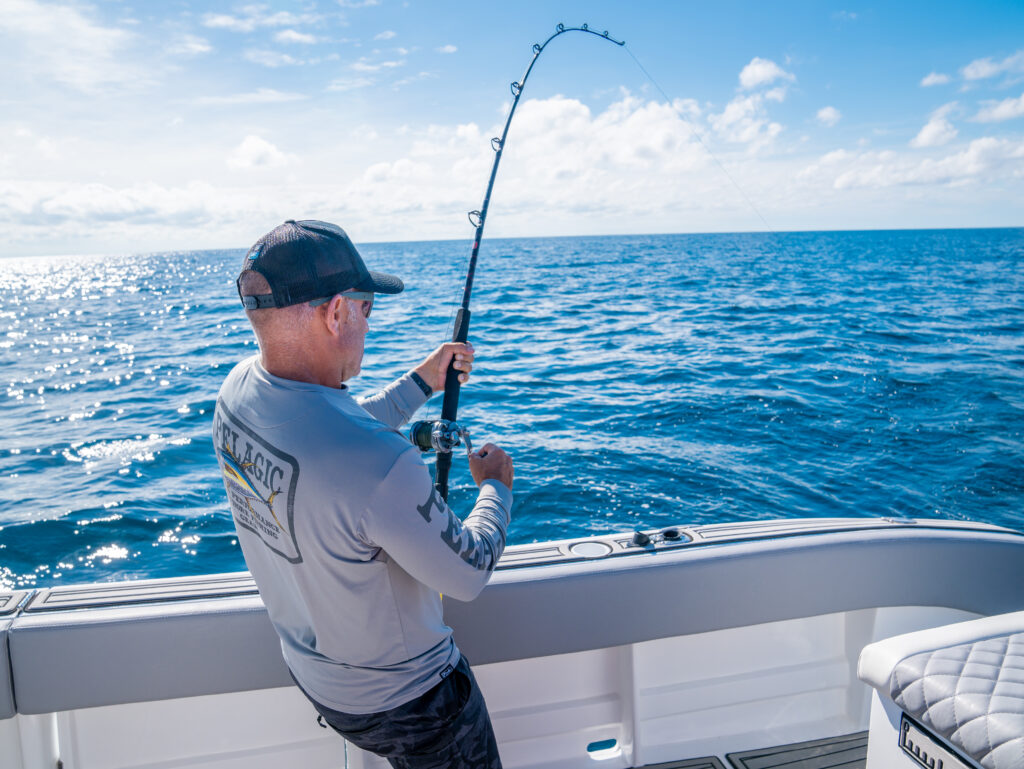 Get ready for an unforgettable fishing experience with our certified and friendly crew, who will make your trip one to remember. Indulge in refreshing beverages, fruit, and snacks as you reel in your fish. Enjoy a cold beer, micheladas, or a classic tequila cocktail, like a Margarita or Paloma.  With your catch of the day, our captain and crew will prepare the mouth-watering, freshest ceviche you have ever had.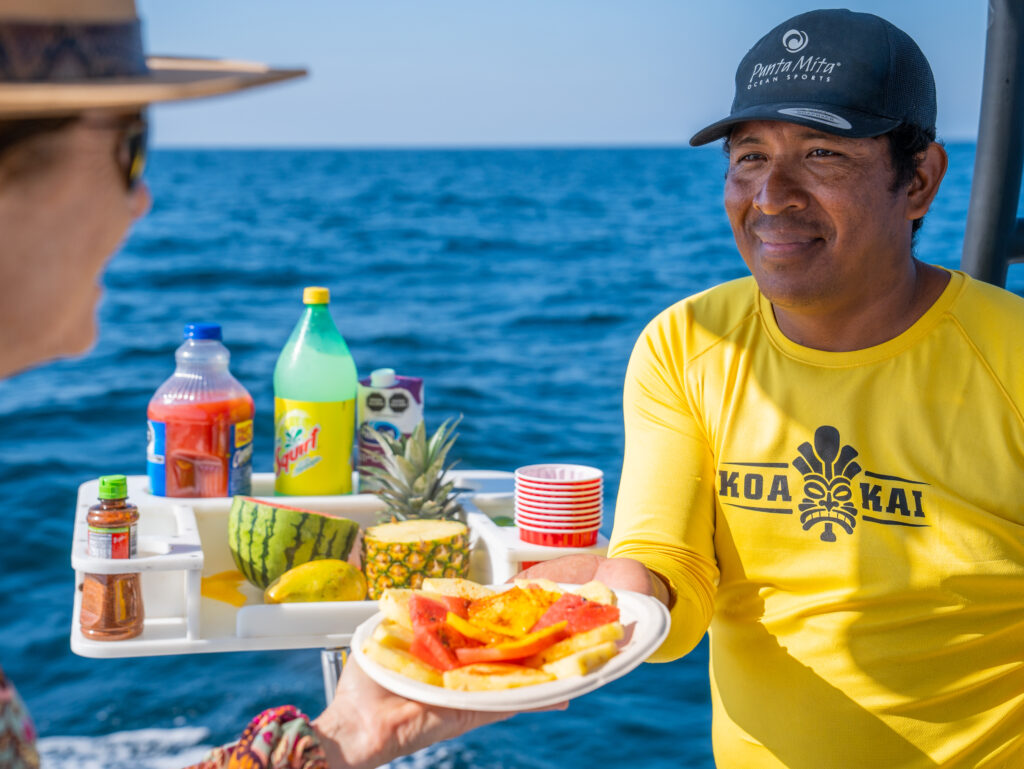 Price: 
$350 USD x hour
Fishing experience length:  
3 hrs minimum 
8 hrs max
Maximum capacity: 
10 pax 
What to bring:
Comfortable clothing
Swimsuit
Comfortable shoes
Camera
Sunscreen
Included:
Fishing gear
Live well for bait
Soft drinks / Bar service /Fruit 
Cooler for the catch of the day and freshly made ceviche