Are you ready for the ultimate experience in water sports? Surf Mexico introduces efoil lessons!
Experience the thrill of gliding above the water on a state-of-the-art electric hydrofoil. Be expertly guided by our qualified instructors every step of the way, from the basics of efoil riding to advanced tricks and techniques.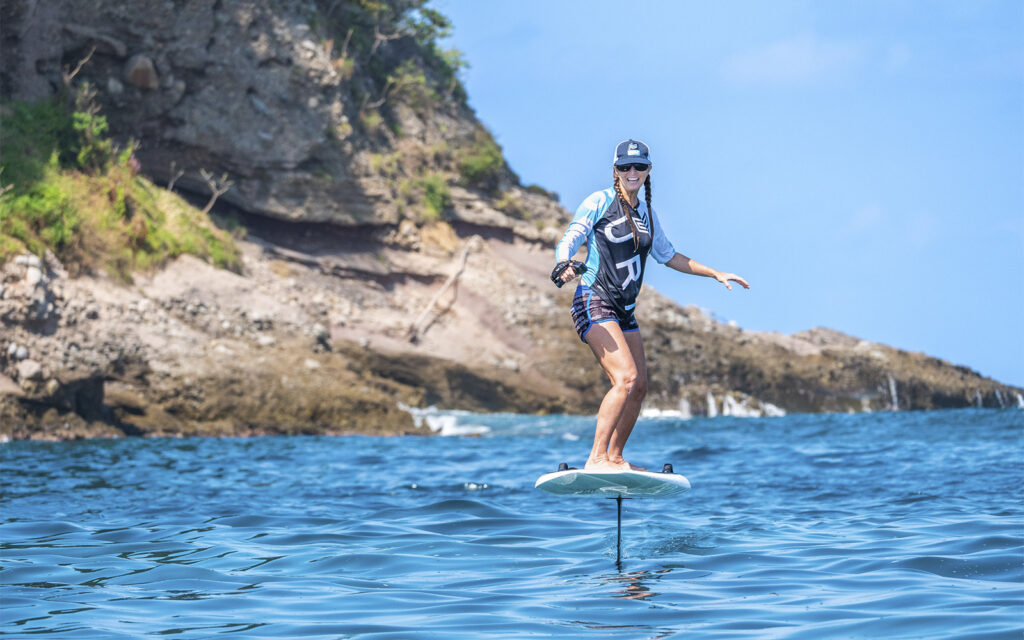 If you are in Puerto Vallarta, Bucerias, Punta Mita, or anywhere in the Riviera Nayarit, join us for a lesson and discover the limitless possibilities of efoiling. Book your lesson today and take your water sports adventure to new heights!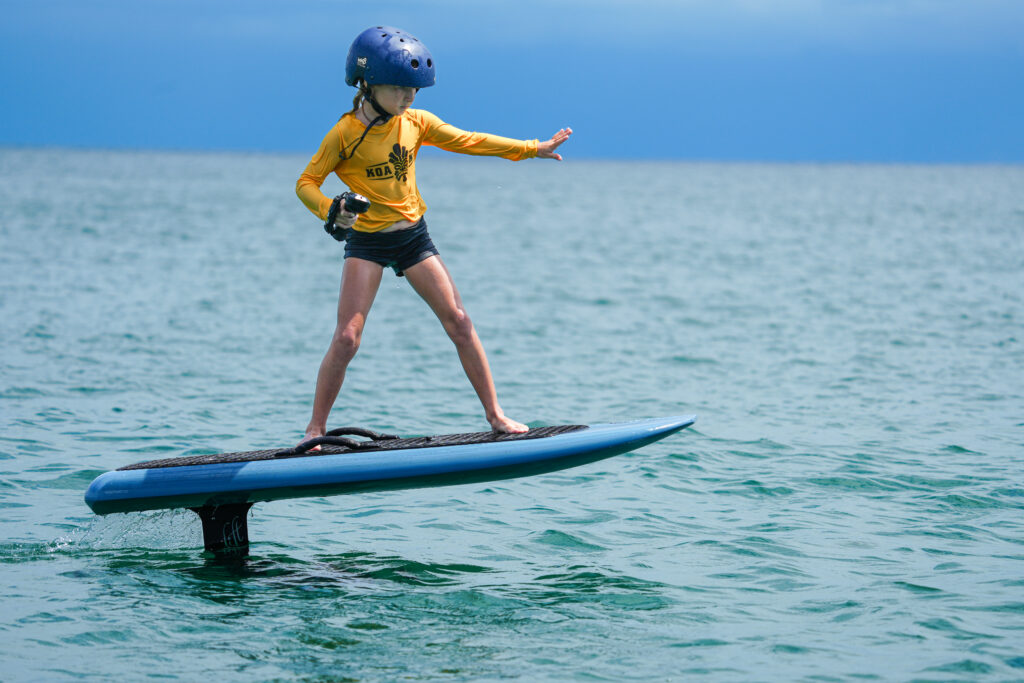 With Surf Mexico's Lift eFoil fleet, you can take part in this exciting adventure! Feel the sensation of riding an efoil, which is a mix of surfing and flying. As you ride the efoil, also known as hydrofoiling, you will be able to control your speed and direction using a handheld remote or by shifting your weight on the board. You can also perform tricks and stunts by leaning and shifting your weight in different directions.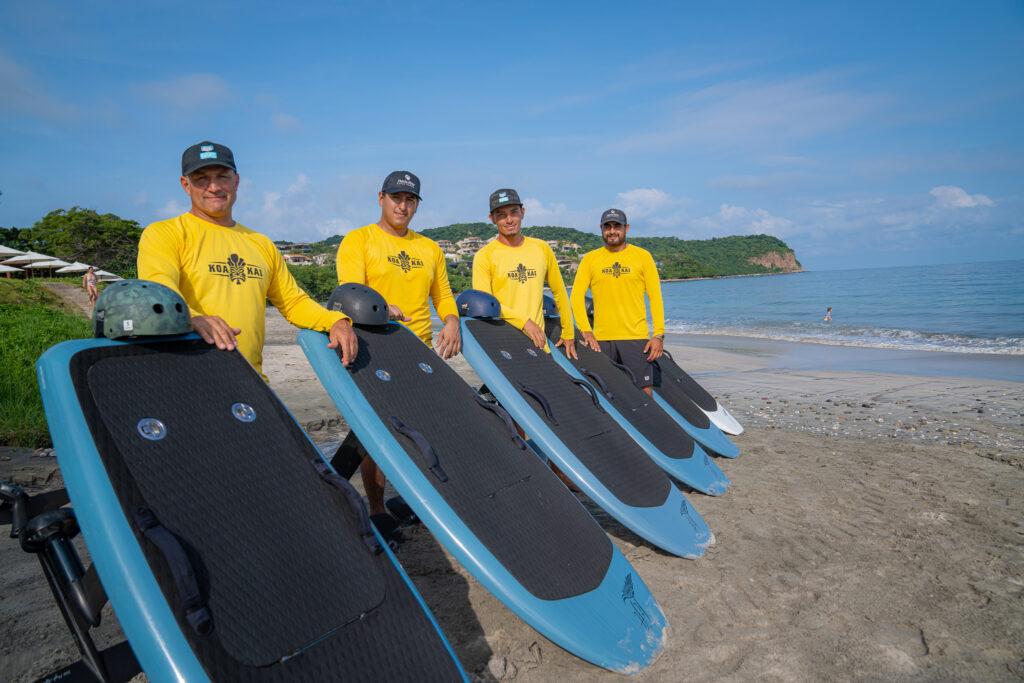 Our goal is to teach you how to fly and dominate this new spectacular realm of water sports, whether you are a beginner or have experience in other board sports. Regardless of age or skill level, anyone can learn and enjoy it. Not only is efoiling an exciting and unique way to enjoy the water, but it's also environmentally friendly and requires no waves to ride.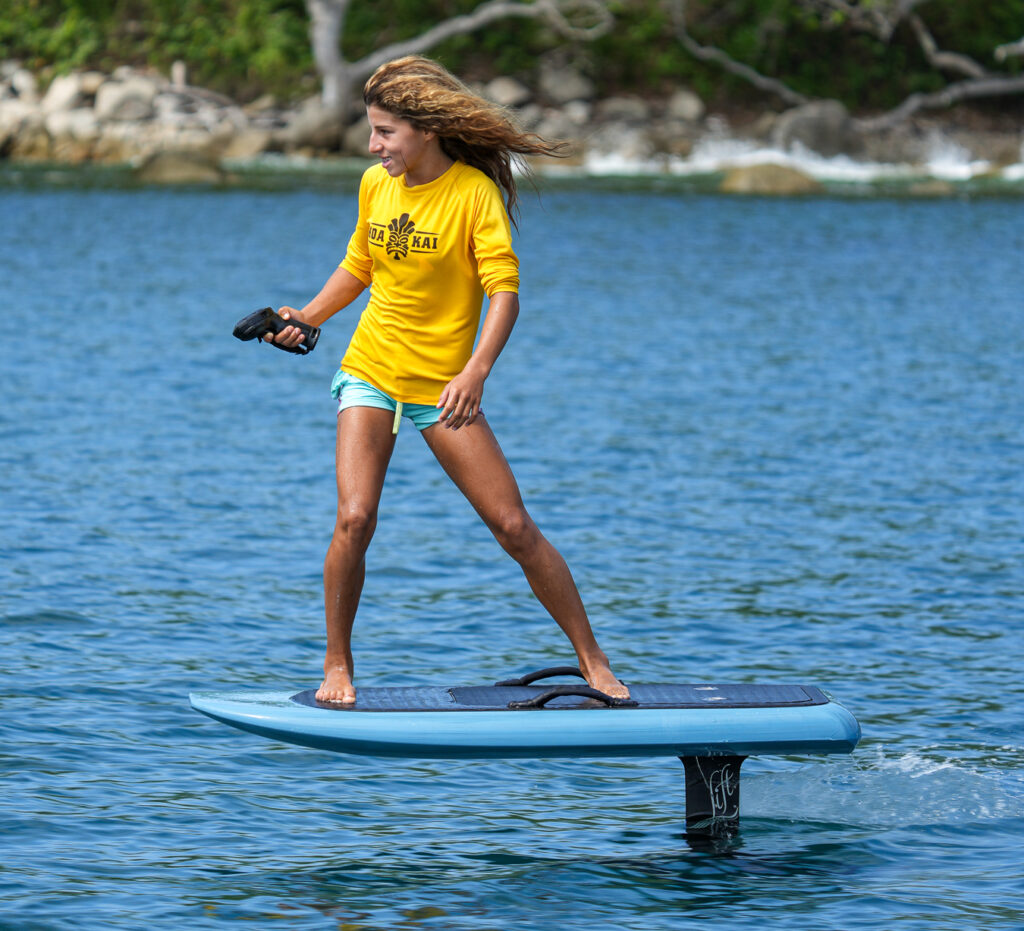 Take an eFoil lesson to learn about eFoils and how they work. 
In our private or shared classes, your instructor will begin with a safety and informative clinic on the beach, and then you will go into the water and ride side by side with your instructor! You will learn basic techniques, practice transitions from prone to kneeling to standing, and experience FLIGHT!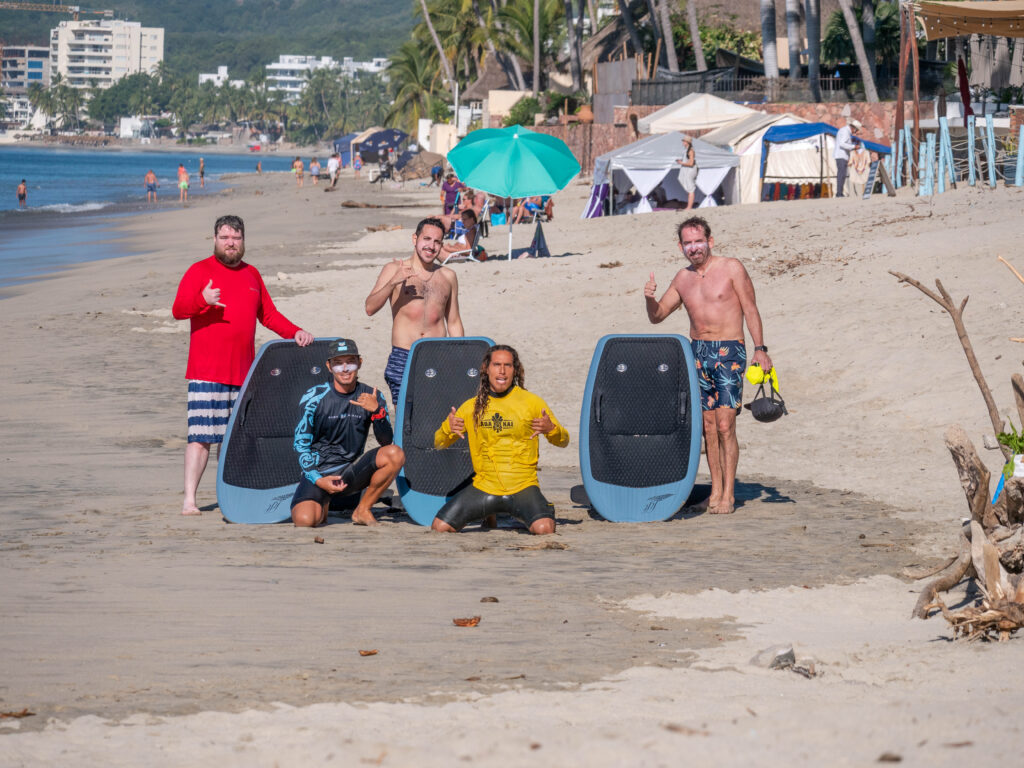 Surf Mexico offers private or shared efoil classes and the option to rent the efoils under the supervision of our qualified instructors.
Our private efoiling class lasts an hour, which is 15 minutes on the beach learning the basics of efoiling, and 45 minutes on the water. Cost: USD 175 
Our shared efoiling class (two people, one foil) is 15 minutes on the beach learning the basics of efoiling, and 30 minutes on the water per person. Cost: USD 250
* If classes are not held in Bucerias, add USD 25 per e-foil.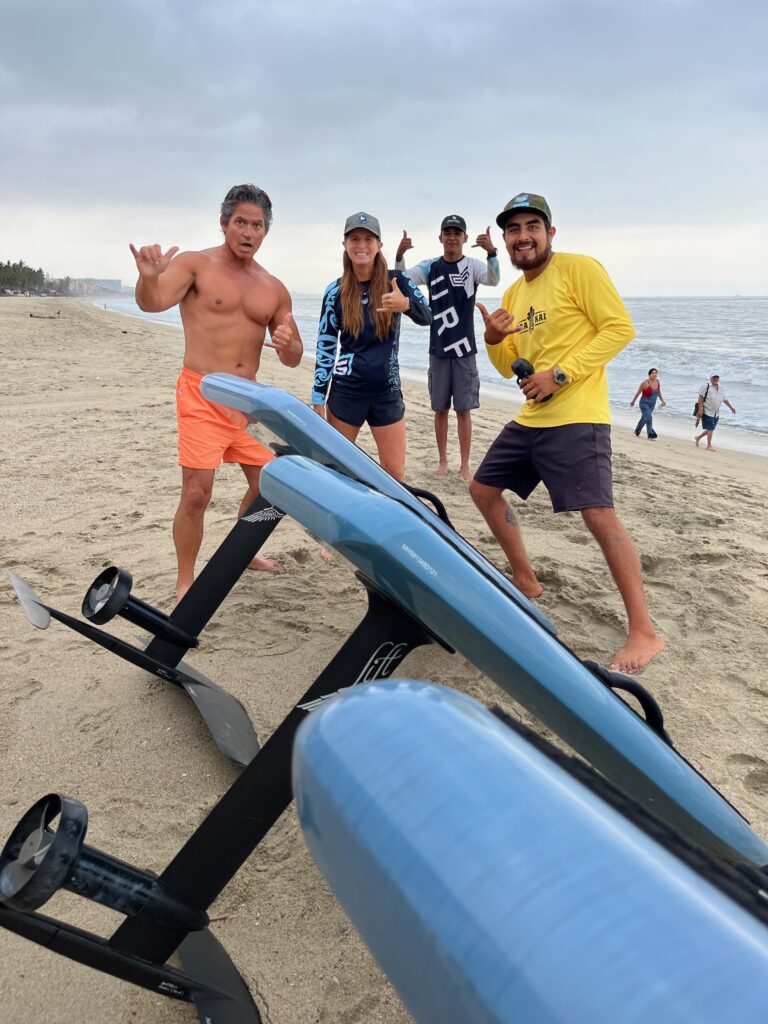 Happiness is always better when shared, so we recommend you book this adventure in a group so you can share this awesome experience with your loved ones!
We provide all the efoil equipment needed and bilingual, experienced instructors!
Don't miss out on the chance to learn how to efoil in the Mexican Pacific; book your efoil lesson for this thrilling and immersive experience now!
---
---
Let´s start & BOOK ONLINE NOW!!